Officers drawn from the Department of Gender, Youth and Social Services were today engaged in a COVID-19 MOH protocols adherence, Infection Prevention Control (IPC) and Gender-Based Violence (GBV) sensitization forum.
The officers comprised of fire station operators and social welfare officers, as well other officers from the department. The sensitization is in collaboration with Department of Health Services – Nyeri County and Amref Health Africa in Kenya.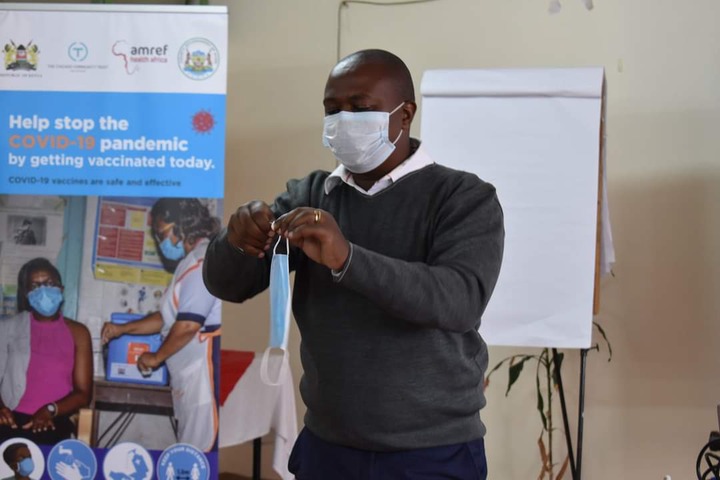 COVID-19 brought with it numerous economic and social issues, including the loss of loved ones and an increase in gender-based violence within the community especially with the abrupt closure of schools and places of work.
Sensitization forums therefore play a key role in ensuring personal safety is enhanced since the spread of COVID-19 is posing a major risk their line of duty which involves communal services.
Gender, youth and social services CECM, Esther Ndung'u officially commenced the two-day training at Ibis Hotel in Nyeri. While appreciating the facilitators for the basic training, she also emphasized on the importance of having informed officers in a department that regularly engages with the community.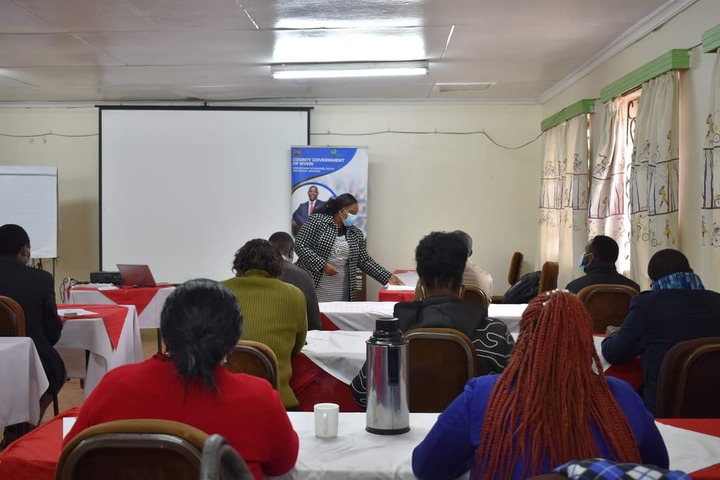 The officers were trained on Infection Prevention and Control of COVID-19 by the County IPC Coordinator, Boniface Macharia, which involved safe practices and standard precautions during the pandemic.
County Disease and Surveillance Coordinator Lydiah Njaramba sensitized the officers on gender-based violence which has been on a rampant and hence a call to address the issue.
She encouraged them to be ambassadors at the community level by reporting the cases which are in major instances concealed.
Nelly Muiruri the County Nursing Services Director took them through COVID-19 vaccination protocols and also demystified the myths associated with the same.
Amref Project Officer Mr. Joram Onditi lauded the mutual working collaboration adding that his organization is committed to support noble causes in pursuit for a positive impact.
This activity has been supported by Amref Health Africa with funding from The Chicago Community Trust.
Also present was the department's Chief Officer George Mwangi and Ag. Director Munyiri Kibira.
Article first published on Opera News.