Through the 'Improving Socio-economic Status of Young People to Tackle Irregular Migration' project, Amref Health Africa supported training more than 280 unemployed youth in providing comprehensive plumbing services. The most recent cohort of plumbing graduates earned their certificates today, celebrating the completion of the first step in their professional plumbing careers. Funded by the Italian Ministry of Interior, this project enhances youths' employability and entrepreneurship skills to address one of the leading causes of irregular migration: unemployment.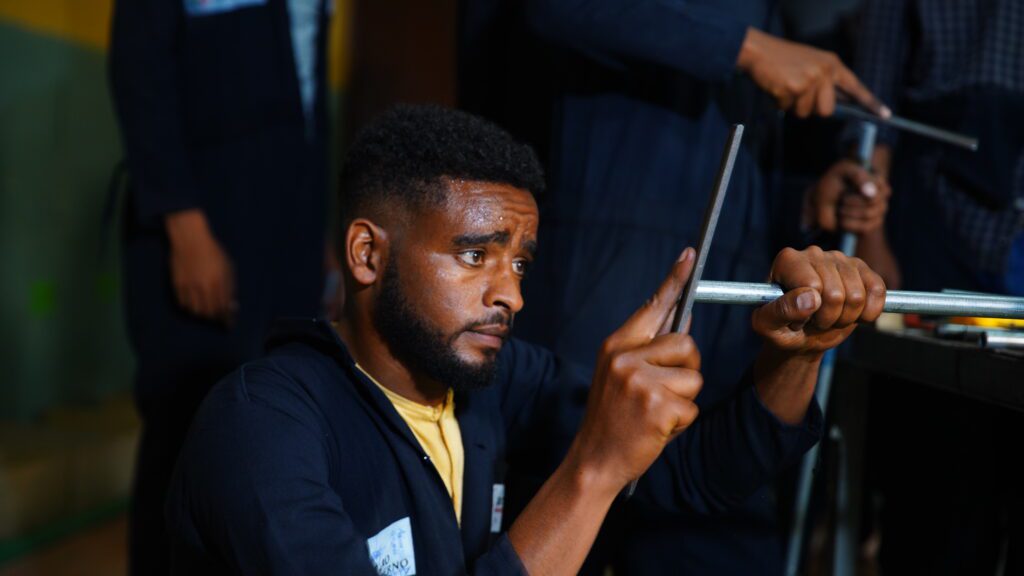 This project integrates two important Amref programs, Youth Development and WASH, having the dual benefit of creating employment opportunities for youth while addressing the community's water, sanitation and hygiene (WASH) needs. Armed with the knowledge and hands-on training, the graduates will install and maintain water supply and sanitation facilities across Addis Ababa, generating their income.
This one-month intensive vocational education and skills training is provided in collaboration with Addis Ababa Tegbare-id Polytechnic College.
In addition to supporting the training of the youth, Amref provides them with the required plumbing tools to launch their careers successfully.  The project also offers supportive training on financial management, entrepreneurship, business plan development and health risks to improve the health and economic status of the youth.
Story by Kenaw Gebreselassie, Amref Health Africa in Ethiopia