Amref Health Africa in Kenya's Dr Elizabeth Wala has been elected Vice-Chair of the Kenya Healthcare Federation (KHF).
Founded in 2004, KHF is the health sector board for the Kenya Private Sector Alliance (KEPSA), and works with health care providers, hospitals, pharmaceutical manufacturers and insurers to promote strategic public-private partnerships and engaging the government and all relevant stakeholders towards achieving national access to quality health care. KHF's membership includes medical associations, professional associations, health non-profits and corporates.
Amref Health Africa has been a member of the Kenya Healthcare Federation since 2011, with active representation and participation in the Public-Private Partnership Committee.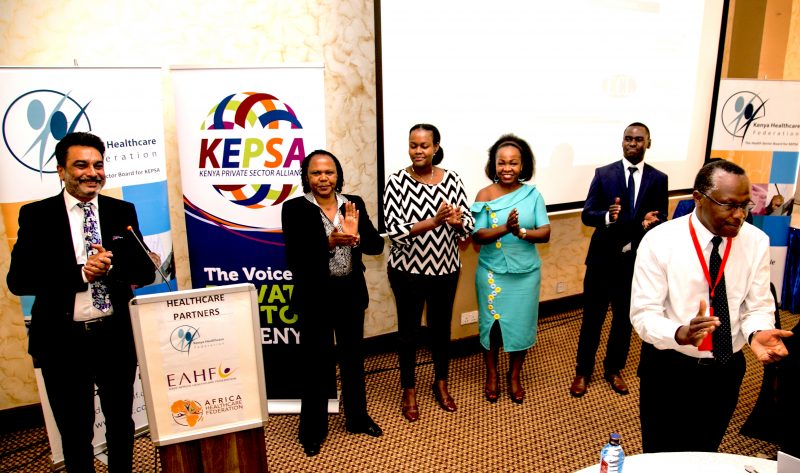 Dr Wala, who serves as Programme Director for Health Systems Strengthening for Amref Health Africa in Kenya will serve as Vice Chair for the period 2018 to 2022. In this period, Dr Wala hopes to better profile the partnership between the public and private sectors, and particularly the role of civil society towards achieving universal health coverage.
"Together, we can shape KHF into a members'-owned, members'-driven organisation that seeks to improve the health sector in Kenya in both private and public sectors," said Dr Wala.
Hearty congratulations to Dr Wala!