Students from private and public universities around Kenya, Nigeria and East Africa today gathered at United States International University – Africa (USIU), to attend the first ever Kenya Healthcare Students' Summit (KEHSS).
The conference is jointly organised by the Kenya Healthcare Students' Summit (KEHSS) in partnership with Amref Health Africa through the Youth in Action (Y-Act) and the Children Investment Fund Foundation (CIFF) funded Universal Health Coverage projects among other partners.
Convened under the theme 'Towards a Multidisciplinary Approach for the Achievement of Universal Health Coverage,' the two-day forum will serve as an inaugural platform for young health care students to engage decision makers and other stakeholders in the field of health to create the first cohort of 'UHC champions.'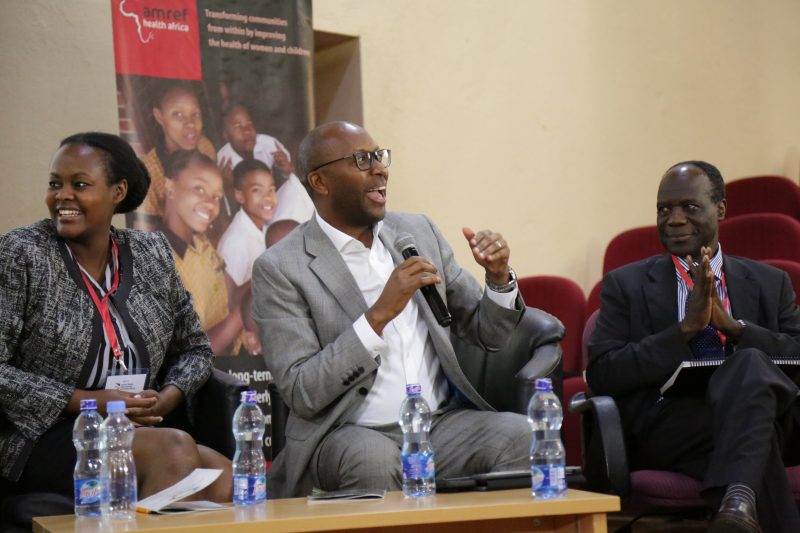 The conference was officially opened by Amref Health Africa Group CEO Dr Githinji Gitahi who is also the Co- Chair of the UHC2030 Steering Committee.
In his opening remarks, Dr Gitahi noted that UHC is not an academic topic discussed in technical language, but rather a social justice construction where those who have little in life deserve more in life.
Addressing the young delegates Dr Githinji said,
"UHC is not about how many people can afford health care, but is about the number that cannot afford health care. UHC is therefore   about equity and not about equality. It is about giving more to those who do not have and providing protection to those who have little.''

"Health is the most fundamental human right. Health is not a privilege to a few but a right to all. It is the coverage of essential health services among the most disadvantaged populations,'' he added.

"UHC is not just about providing health care, it is providing quality health services," said Prof. Gilbert Kokwaro, Chair of the panel for the development of Kenya's UHC benefits package.
Prof. Kokwaro further called on the youth to be leaders, stating
"a leader is someone who is given stewardship over four assets: people capital, processes and information."
He further stated that the job description of health workers is to add value to all of the four assets.
"UHC envisages that all citizens have access to the quality health services that they deserve, when and where they may want to access them, without falling into financial catastrophe. Quality health services are 'STEEEP' meaning Safe, Timely, Effective, Efficient, Equitable and People centred," he noted.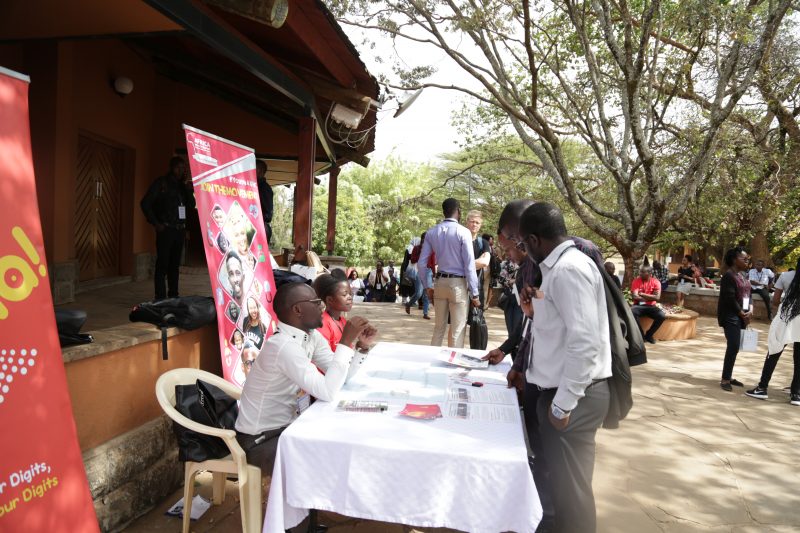 The conference will also provide a supportive space for young health workers to meet and discuss key priority areas with policy and decision makers and engage them on issues that the normal classroom environment may not touch on.
These session would focus on key policy areas that affect our health care system namely: Universal Health Coverage, United Nations Sustainable Development Goals (SDGs) and the African Union (AU) Agenda 2063.
Dr Mercy Korir, a health journalist at the Standard Media Group highlighted the role of health workers in UHC urging the students to have a cohesive relationship with different people in different health sector fields.
'Young people are the future of this country. We grow up in health systems where nurses seem to be undermined by the doctors. If we want to achieve UHC, we must have a cohesive relationship with everyone, and see each as an asset in the health system. We have to change the look of health care and see it holistically and treat health as a human right," she said.
Other notable speakers are Dr Christine Sadia, Chair of the Kenya Medical Women's Association (KMWA), Dr Amit N Thakker, chairman of Africa Health Business Limited, Dr Jacqueline Kitulu, president of the Kenya Medical Association, Dr Sylvia Opanga, a senior lecturer at the University of Nairobi's School of Pharmacy, Erick Venant, Founder and CEO at Roll Bank Antimicrobial Resistance Initiative and  Dr Elizabeth Wala, Director of Amref Health Africa in Kenya's Health System Strengthening Programme among others.