By GITHINJI GITAHI.
Health is a driver of economic growth and gives everyone a chance at the race of life.
It is not acceptable that some members of society should face death, disability, ill health or impoverishment for reasons that could be addressed at limited cost. Moreover, healthy children learn and healthy adults earn. This is the premise for universal health coverage (UHC).
Health is a driver of economic growth and gives everyone a chance at the race of life without the burden of illness and premature death and the associated opportunity costs.
Based on this realisation, many presidents in Africa are declaring UHC a political agenda. Instruments have been developed to accelerate the movement towards UHC in Africa, including the UHC Africa Framework to Action developed in 2016.
However, frameworks are not enough; there are two key questions that African countries must answer on the journey to UHC. Firstly, which services should be made available universally with financial protection and which health benefits package can be feasibly financed based on local context and ability?
No country can pretend to provide all healthcare for everyone and there is no universal essential package of health services that applies to every country in the world.
Each country's package should reflect its disease burden, level of poverty, social preferences, operational, system and financial challenges. UHC is about providing the most impactful health package that we can afford under our circumstances while protecting our people from financial impoverishment.
Chile had to define an essential health benefits package by making difficult choices about what to cover based on population impact, ease of treatment, cost, etc. It was evidence-based and transparent.
BETTER HEALTH SYSTEM
Countries must make choices starting from the bottom up, with those most left behind at the centre of the considerations. We must be cautious about the political desire for physical infrastructure and innovation for innovation's sake.
It is not about new hospitals, centres of excellence, more doctors or even financing. While all these are necessary for a better health system, it is not UHC until we have decided what we want to provide to all, how to provide it and how to finance it.
Sustainable level of health services provided to all equitably means that UHC equalises all people in its guarantee. Once this is achieved, the second step is to ask ourselves what supply side or input changes and investments respond to the essential health benefit package at the highest quality possible? What human resources are needed? Doctors? Nurses? Community health workers?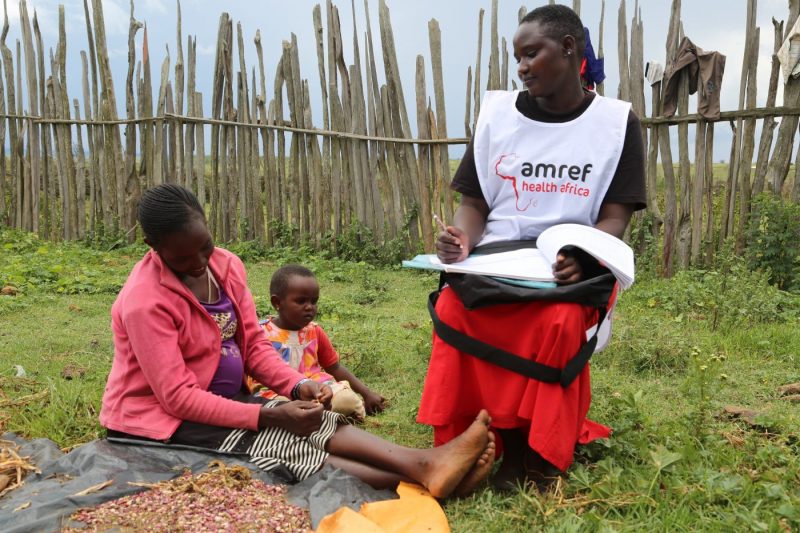 Community health workers are often treated as volunteers, yet they are a critical cadre in achieving UHC and must be considered for integration if the supply side is to respond to the existing disease burden. Community health workers connect households to health facilities which are often too far. They save the health system approximately Sh900 for every Sh100 invested in them.
The third step on the journey to UHC is financing. What forms of taxes are needed and through which instruments i.e. National Social Insurance? Mandatory contributions? Donors?
Finally, how will we hold ourselves accountable on this social contract? Information, transparency and the people must be central to this framework because the most important office for accountability is not the president's office, not the ministers, governors, senators or Members of Parliament, but the people's office – the office of the ordinary citizen.
This article was first published on 5 May 2018 here by The Daily Nation.