By Charles Okeahalam
At present, the evidence available suggests that countries and regions which are the least globally integrated, have experienced the lowest amount of COVID-19 infection.  However, we do not know how long this will hold. Given the experience of Europe and the United States, the impact of COVID in Africa may be calamitous.  At the best of times, most African countries have insufficient medical staff, hospitals and infrastructure. They do not have the capacity to fully implement the strategies that appear to have worked in some countries.  Therefore, Africa needs to carefully consider its options and take some forward-looking pragmatic steps now.  It needs to be clear about the objectives of interventions. It needs to reduce the number who contract the disease and start implementing plans to reduce the number of deaths of those who become infected.  There is obvious correlation and so clearly prevention is the first prize and the most cost-effective solution.  But how can this be done?   How do people who live 8 to a bedroom or travel 10 in a taxi bus, practice social distancing?  How can people who have limited access to water, wash their hands regularly?  And after lockdowns, what next?  Given these questions, what should we do?    
We urgently need to put plans in place to respond to the likelihood that prevention will not be totally successful.  Analysis and comparison of data on recovery and mortality from Germany, South Korea, Japan and China relative to Italy, Spain and France provides some insights which African countries should use to design cost-effective and targeted strategies.
That evidence suggests that early testing, quarantining and follow up of positive people and the people that they have been in contact with, are the most effective ways of preventing the spread of COVID. The data also shows that readily available medical capacity is the major determinant of recovery. The shortage of financial resources and health capacity in Africa place limits on our capacity to respond, yet, doing something is better than doing nothing.
Firstly, we need to significantly increase the number of tests. A major funding programme is required to acquire and roll out tests. We also need to urgently acquire ventilators that can be used cost effectively.
At the same time, we also need to identify and protect the most vulnerable. Africa has two vulnerable groups; the old (70 years and above), who are not a large proportion of the population and the young (less than 35 years old), who are. Some trade-offs, which in normal times we would consider unpalatable, will need to be made. We need to make an objective assessment of those most likely to die from COVID and focus on them. Healthy young and middle-aged people are less likely to die from COVID. As we have seen in Europe, this does not imply zero deaths in this group, it just means that natural resistance and recovery rates will be higher. A caveat is that young people in Africa are poorer, more malnourished and have more underlying illnesses than their European or North American contemporaries. In particular, the high prevalence of HIV and tuberculosis among the youth in southern Africa is an additional risk which may limit this strategy. We therefore need to take care in determining those who are vulnerable.
Thirdly, greater emphasis should be placed on providing secure shelter for those over the age of 70 and people whose immunity is compromised.  It appears that a significant cause of the large mortality rates in Italy and Spain is the propensity for close quarter intergenerational living.  While the related trends of urbanisation and job search migration have reduced this in Africa, a similar co-habitation pattern still exists. Where possible, the elderly should be protected and separated from the rest of the population.   This requires that temporary but adequate mass accommodation, including tents should be provided. Public-private partnerships can be established to provide accommodation, meals and other support.  The greatest challenge of this strategy will be in densely populated urban areas and 'townships' and slums located on city peripheries.  For example, Soweto and Alexandria in Johannesburg,  Kibera in Nairobi, Makoko in Lagos, and Pakajuma in  Kinshasa.  Significant effort needs to be made now to substantially increase the supply of water and sanitation infrastructure in these areas.  
The current three weeks lockdown period in South Africa (where I live) began at midnight of Thursday 26th March will end on April 16th. This may be possible as a once-off event, but it is not economically sustainable. The fact that most labour in Africa is low skilled and requires close physical contact, presents a major challenge. Yet the speed with which there can be a return to work will be a significant factor in the success in the fight against COVID. Without donor support, African countries will need to generate and allocate additional resources to meet the cost of COVID and future pandemics. The economic cost of lockdowns will make the fiscal cost of funding the development of meaningful health interventions very difficult. No African country can sustain this. Total lockdowns are likely to threaten already fragile incomes. This may exacerbate the COVID crisis. We should start considering ways to efficiently implement partial lockdowns. This can be achieved by job and shift sharing and compulsory face masks and hand sanitizing at mines, agriculture, hotels and shops. The economy needs to keep going.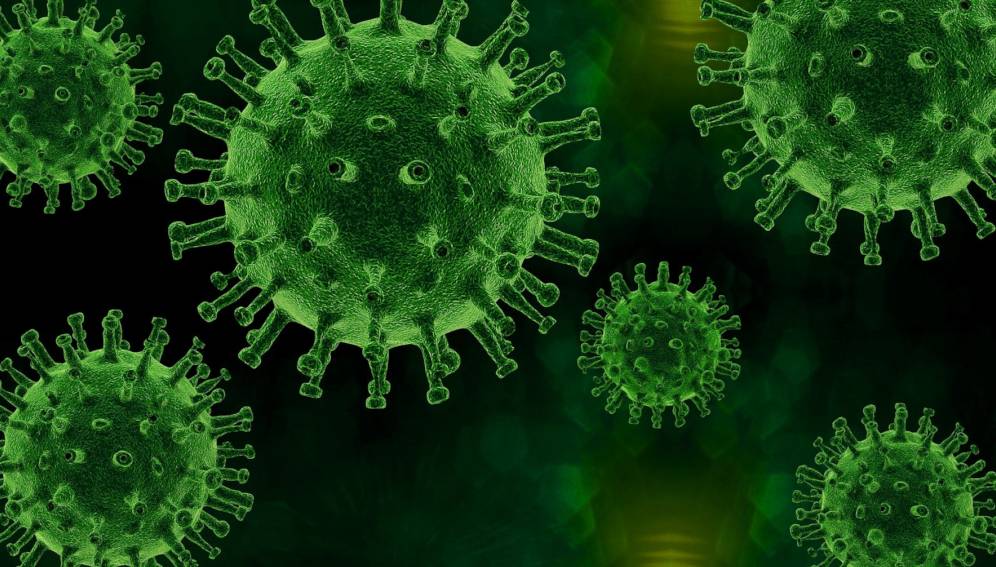 COVID-19 has demonstrated how ill-prepared many countries are for such an event. Despite the significant contribution and advocacy of the World Health Organisation, the lack of global coordination in tackling this pandemic has been exposed. The disregard for our environment and wanton destruction of our plant and animal species implies that zoonoses such as COVID-19 may become a more regular occurrence. Therefore, we have to take serious steps to address root causes and plan our responses. Global cooperation is required now. This is not the time to point fingers. While we focus on the current problem we should also look forward. We need to consider the establishment of a truly global forward-looking pandemic agency which in collaboration with the WHO also collects and disseminates information on country-specific do's and don'ts in the event of a pandemic or other similar crisis. This will require that all countries sign on to this protocol and are charged with providing timely information to this international body within 48 hours of the emergence of any unusual strains of disease. There should also be coordinated economic and financial policy responses. Over the next year to eighteen months, we need to consider ways to establish an appropriately capitalised Global Health Crisis Fund. The fund will provide immediate provision of a total medical response – ready supply of standby doctors, nurses, medical equipment, vaccination stocks and research, hospital and shelter facilities. Details on how to fund this can be worked upon- a structure based on callable capital or debentures backed by government treasuries is one idea. All countries will be expected to contribute to this fund and this can be linked to GDP or the proportion of GDP spent on military expenditure. Private sector financial institutions should be involved in the management of the fund. The World Bank, IMF and other DFI's should coordinate this effort. Additionally, the IMF should also now make evaluation of preparedness for future pandemics part of their annual economic and financial system stress assessments and Article IV consultations. Provisions in public sector accounts to fund long-term health capacity building responses should be made. Designing efficient globally coordinated country-specific targeted interventions to pandemics is a necessity. This will require local, national and international cooperation. Such cooperation is vital. COVID has shown us how intertwined we are.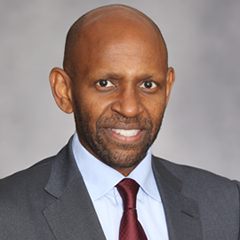 The author is the chair of the International Board of AMREF Health Africa. He writes in his personal capacity.