By Evalin Karijo
The Covid-19 pandemic is the glaring rampant global health crisis of our time. Cases are rising daily in the world, in Africa and more specifically in Kenya. The pandemic is a poignant contagious wave neither choosing race, gender, age nor status. It affects us all.
Youth are as vulnerable as everybody else.
A careful analysis of the current state of Covid-19 in Kenya and recent reports of the first two cases, now confirmed as recovered, is testament that youth in Kenya are indeed susceptible to the virus. The susceptibility of youth contracting Covid-19 should be taken with utmost seriousness by the government and the young people themselves. The mentality that youth are immune to contracting coronavirus should be kept at bay and indeed challenged.
More so, the casual attitude toward the coronavirus and sometimes inevitable socio-economic barriers to maintaining the required social distancing is at odds with the realities of the public health system reports. A recent analysis by the US Centers for Disease Control and Prevention indicates that about one in five people hospitalised for Covid-19 infections are 20 to 44 years old and more than one in eight of the young people were admitted to intensive care in the US. World Health Organisation (WHO) Director General Tedros Ghebreyesus warned that young people are not invincible and should take the pandemic just as seriously.
Africa has the greatest population of youth globally, and countries like Kenya, with 75 per cent of our population (34 million Kenyans) aged below 35 is a clear reflection of this reality. While most countries in the north record high fatalities amongst elderly persons, we must not forget that most of these countries generally have a high population of older persons with Italy and Spain recording a 13 per cent average of the youth population.
Therefore, the vulnerability of Africa's youth, being directly infected or affected by the virus, remains markedly high. Government institutions and other duty-bearers must ensure that their programming prioritises young people; a population that is often left out, marginalised with their needs mostly unmet.
In addition to global warming, unemployment, student debt, political instability, terrorism and the great recession, the Covid-19 outbreak is the latest global crisis that young people have had to contend with.
Currently, over 861 million children and youth globally have no access to formal education, according to the United Nations Educational, Social and Cultural Organisation. The subsequent much-needed actions by governments for full or partial lockdowns have deprived young people of social engagement with their peers and educators.
Prolonged periods of closures and movement restrictions may lead to additional emotional unrest and anxieties and when those close to them are infected, quarantined or pass away, there is need for protection and psychosocial mechanisms to support them. According to the WHO, Kenya ranked sixth among African countries with the highest rates of depression (at 1.9 million cases).
In 2019, general hospitals with psychiatric units in Kenya, reported high caseloads of youth- up to 300 per month- seeking help. While the Ministry of Health prioritised youth mental health as a key strategic action in the Kenya Mental Health policy (2015-2030) to enable youth to access user-friendly targeted interventions that would enhance their resilience and mitigate risk factors, the Covid-19 pandemic is a challenge to the ministry to be innovative in their approach to addressing mental health squarely in the face of these restrained conditions.
While governments and institutions grapple with Covid-19, and the world slows down day by day, let's not forget that young people are watching. They are watching how their caregivers, parents, governments and institutions are acting in the face of the crisis. Covid-19 is now exposing some inabilities of large-scale institutions to address challenges. Consequently, distrust on institutions builds up and family or a close circle of friends become a default system that young people rely upon.
However, Kenya and Africa as a whole stands a chance to harness the power of youth to flatten the curve, by recognising them as patriotic citizens and powerful agents of change. Any crisis presents the opportunity for youth to learn, increase resilience, while building a safer and more caring community. In this crisis, the youth, can be an important resource in awareness creation, breaking misconceptions, mitigating risks and conducting community outreach.
Covid-19 presents an opportunity for institutions, both governmental and non-governmental, to take advantage of this untapped resource by investing in their economic security and social protection, through employment opportunities during deployment, online jobs and in conducting the much-needed outreach interventions in their communities.
Youth are richer in spirit and many choose to be beacons of hope, the strong in our society and the aid required by our communities during the crisis – let's use them.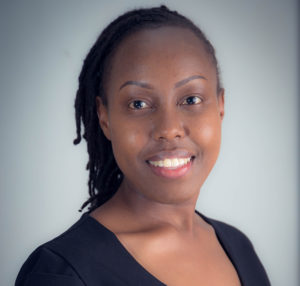 Ms Karijo is director- Youth Advocacy, Amref Health Africa.
Article first published on The Standard, Kenya.