A Kenyan scientist and chief executive officer of African medical research foundation (AMRF) has warned of the dangers that Kenyans could be exposed to due to the new variant of coronavirus discovered by South African scientists. Contacts between South Africans and Kenyans could lead to this new variant being transferred into the Kenyan community.
Speaking to Sam Gituku of citizen TV during the day break program, Dr Githinji Gitahi, the AMREF CEO warned that despite the rate of infection and the number of those being admitted to Kenyan hospitals getting very low, new variants from South Africa could still pose a threat to our coronavirus curve. He further warned that we should watch what the new virus variant in South Africa means for us before we can actually say that the coast is clear.
This comes after scientists in South Africa halted the use of vaccines produced by Novavax and Johnson after they discovered that the vaccine is ineffective and could not relieve patients of the symptoms caused due to the 501Y.V2 new variant.
Over the last one month, the rate of coronavirus infection, recoveries and deaths have been encouraging both to Kenyans and to the ministry of health as a whole. For instance in January, the country registered the lowest number of infections and deaths since June 2020. Despite this looming recovery, the ministry of health should therefore improve mass testing to clearly ascertain whether we are actually making real progress towards covid-19 recovery.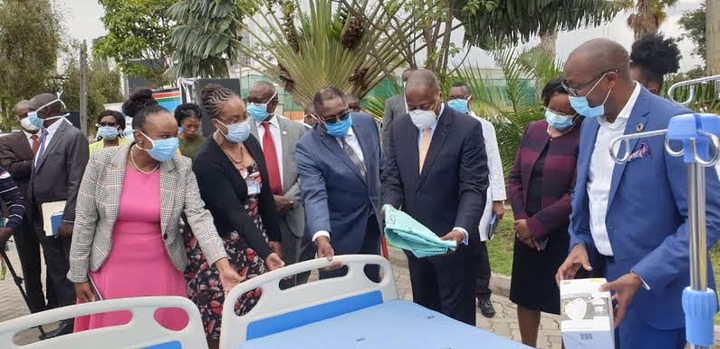 Dr Githinji further explained that the kind of testing in Kenya is mainly dependent on contact tracing. Mass testing, however, can reveal more aspects of the curve than the normal contacts tracing by the ministry of health. Interestingly, the Amref Health Africa CEO agrees that a significant part of the Kenyan population is likely to have come into contact with the virus but have natural immunity.
In conclusion, it is important for the Kenyan government to be conscious of the recent developments of the new covid-19 variant in South Africa.
Article first published on ke.opera.news