As a girl, Nice knew that to resist the cut meant becoming an outcast in Masai culture. Yet Nice managed to avoid it and stay in school, despite being shunned by her community. At the age of 21, Nice moved to Nairobi to work for Amref Health Africa, an organization spearheading the campaign against Female Genital Mutilation.
Though she was still considered an outcast in her village – an entapai (someone who brought shame to her family) – young girls began to look up to Nice. They saw her and realised there was another way, another path that was not necessarily the one chosen for them.
Eventually, due to Nice's incredible instincts, education, and leading by example, Nice Leng'ete developed a platform for convincing women across Africa to forego the cut. First, she won over her village elders. It spread from there. Kenya outlawed the cut in 2011, and the Masai people abandoned it in 2014.
To date, Nice and Amref Health Africa have collaborated to help more than 16,000 girls avoid FGM in Kenya and Tanzania, and Nice has also recently opened A Nice Place, a leadership academy and safe house for girls at risk of FGM in Kenya. Nice has gained global recognition and was awarded as one of TIME's 100 Most Influential People in 2018.
This is the inspirational story of one girl who changed the minds of her elders, reformed traditions from the inside and is creating a better future for girls and women throughout Africa.
ABOUT NICE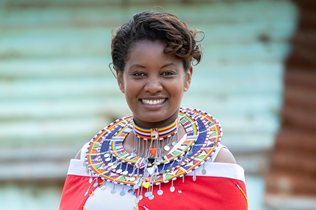 Nice Nailantei Leng`ete grew up in the village of Noomayianat, at the foot of Mount Kilimanjaro in Kenya. After her parents both died within a year of each other in 1998, Nice was sent to live with her uncle. At the age of eight, she avoided being subjected to FGM by running away from home, multiple times. She attended college in Nairobi before joining Amref, where she is now a Health Africa Project Officer, and continues to challenge the attitudes of her male-dominated tribe in her quest to end FGM. Since 2009, Nice and Amref Health Africa have helped more than 16,000 girls avoid female genital mutilation/cutting in Kenya and Tanzania.
The book can be purchased here: http://smarturl.it/wildfigtree