In response to the unmet health needs of Afar region, Amref Health Africa in Ethiopia through Access, Service and Knowledge for Women Cancer Project (ASK4WCP) donated 700,000 Birr worth ofDoppler Ultrasound, a medical equipment used to screen breast and other internal organs, to Dubti Hospital on 6 July 2017.
The donation, which is funded by Bristol Myers Squibb Foundation (BMSF), is part of Amref Health Africa's broader intervention that aims to improve women's health in Afar and other developing regions.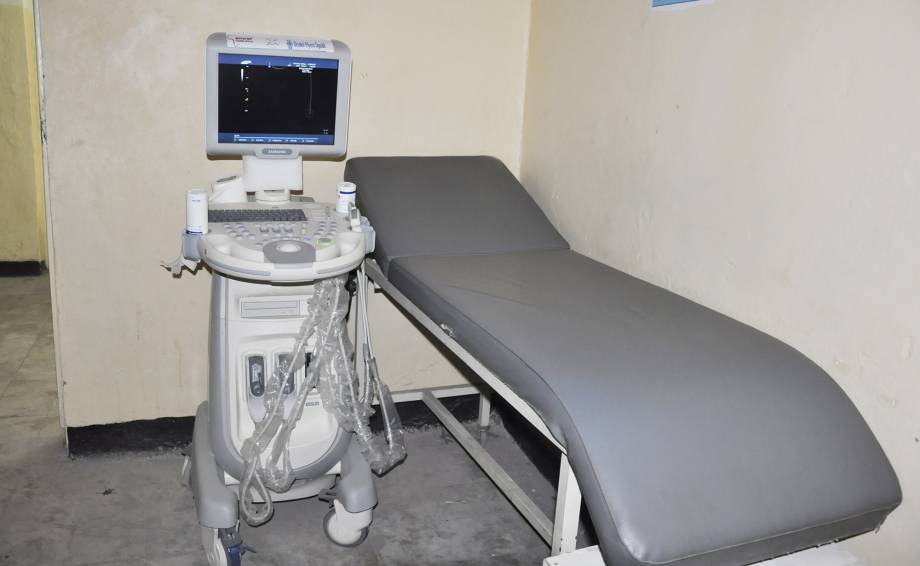 The handover event brought together Afar region health bureau and Dubti Hospital officials, the hospital community as well as staff from Amref Health Africa. Speaking the occasion, Ali Hussein, Head of Afar Region Health Bureau, acknowledged Amref Health Africa's support as instrumental saying,
"We are aware that Amref works to improve the health of Afari people; we have witnessed this in many of its interventions. We have now started to provide breast cancer screening service at Dubti hospital and cervical cancer screening and treatment in four health centres. On behalf of Afari people, I wish to praise Amref health Africa for making this happen."
Putting much weight on the need to mobilize community and raise awareness about women cancer prevention and thereby creating demand for the current screening service, Dr Dawit Birhane, Medical Director of Dubti Hospital, on his part said, "Thanks to Amref Health Africa, we now have an advanced and easy-to-use technology to detect women cancer earlier. The challenge we may be having is bringing women on board for the service. We need to share the good news with Afari women so they can come to the hospital and utilize the service."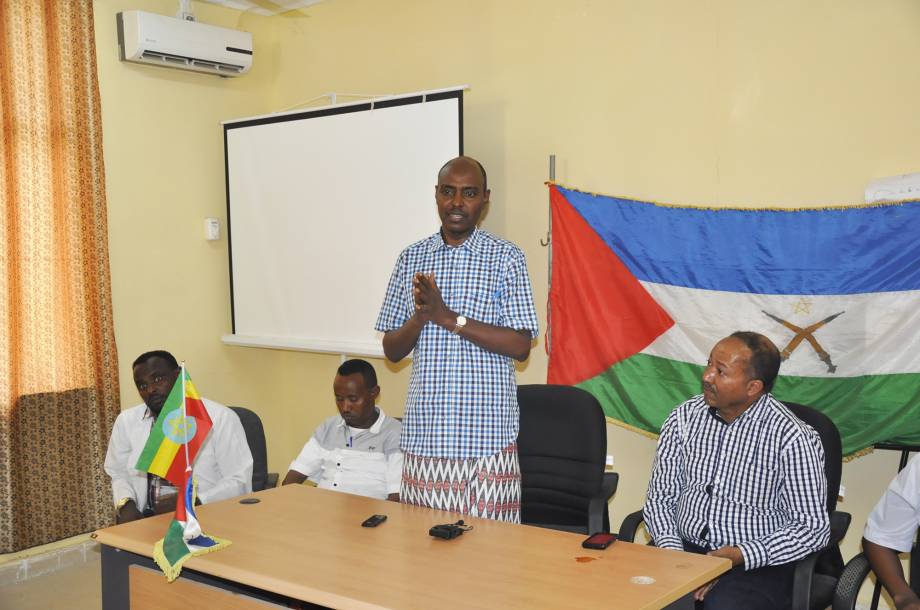 He also urged Afar Health Bureau and Dubti Hospital to jointly announce the launch. "This is an outstanding opportunity for us to tell our people that we have begun the service with the latest technology. I would like, therefore, this event to be an occasion that the hospital officially announces the commencement of breast and cervical cancer screening. Promoting this service will definitely boost demand on scale." 
The successful use of this high technology Doppler Ultrasound devise helps diagnose early signs of breast cancer and is expected to benefit thousands of women. 
Representing Amref Health Africa in Ethiopia, Dr Yeshitila Hailu, Programme Director, shared key interventions of the organisation and what it aspires to achieve in developing regions of the country. "What makes Amref Health Africa unique is that it reaches the hard-to-reach areas, and narrows the health disparities. As part of this initiative, we currently implement eight active projects in Afar region."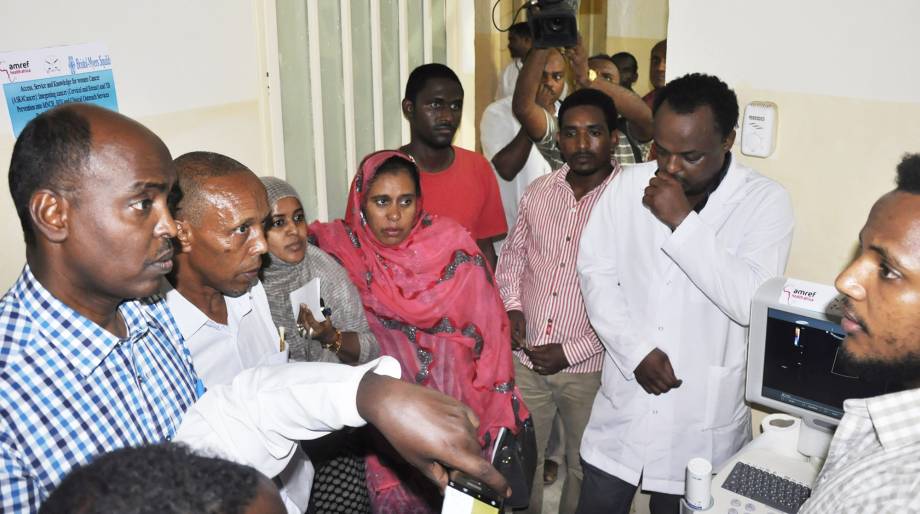 Widening its reach and mix of quality services, Amref Health Africa works to meet the unmet health needs in every corner of the country, through which it wishes to achieve health equity as its central agenda.  
Partnership Transformed and Strengthened
Recalling that there was once a gap in working together, Ali Hussein averred that Amref has improved its partnership with Afar Region Health Bureau. "Amref has now come back with renewed commitment and enthusiasm to support Afari people. We have really felt the support is notable. This new initiative, the donation, demonstrates our shared understanding and partnership has continued. Together we can bring about more positive changes on the health of our community," Ali remarked.
Amref Health Africa in Ethiopia keeps on supporting the Federal Ministry of Health in cancer prevention and control since breast and cervical cancer are among the first and second illnesses with high prevalence rate among Ethiopian women with cancer. Through a myriad of health services, including addressing to medical equipment needs, the organization has been at the forefront in impacting the lives of many for nearly two decades in Ethiopia. ASK project is implemented in Afar, Amhara and SNNP regions and has been operational since March 2015.