Amref Health Africa in Kenya has received Ksh 4.6 billion from Global Fund to help fight Tuberculosis (TB) and Malaria in the next four years (January 2018-June 2021) after going through a competitive process as a non-state Principal Recipient for both TB and malaria.
Speaking during the official contract signing ceremony at the National Treasury, the Cabinet Secretary for the National Treasury, Mr Henry Rotich  thanked  the Global Fund for their continuous support to the country in the fight against HIV/AIDS, Tuberculosis and Malaria.
"With this new grant, we will continue to support prevention, diagnosis and treatment interventions for HIV, TB and Malaria. I encourage all Kenyans to utilise health services to improve their health outcomes and quality of life."
Kenya is among the 30 countries with triple burden of TB, TB/HIV and Multi-Drug Resistant TB (MDR-TB) and is ranked number 14 among the TB high-burden countries that contribute to 80% of the global TB burden (Global TB Report, 2016).
"Amref Health Africa is privileged to be part of this partnership and offers its technical expertise and experience. Through the TB and Malaria grants, we will reach close to 1 million people with TB and Malaria related information, testing and treatment services. We will also strengthen health systems especially at community level, this helping advance Kenya towards Universal Health Coverage," remarked Jonathan Dutton Group Chief Finance Officer who spoke and signed the contract on behalf of Amref Health Africa Group Chief Executive Officer Dr Githinji Gitahi.
ALSO READ: Sh38bn to fght HIV, TB and malaria with Global Fund four-year grant
Mr Linden Morisson, head of the High Impact Africa Department at the Global Fund, said the funding will allow Kenya to maintain progress so far achieved, further scale-up support to the three diseases and considerably invest in its health system. He added that the grant impact in changing the lives of Kenyans, by contributing to their health and hence to economic development. "This grant is our Christmas gift from us to Kenya," he concluded.
Through this grant Amref  will support key  national  interventions including finding missing TB cases through engagement of private providers, targeted outreaches using mobile x-ray and GeneXpert, contact screening, tracing of patients who interrupt TB treatment, sputum sample networking, social support for patients with drug resistant TB among others.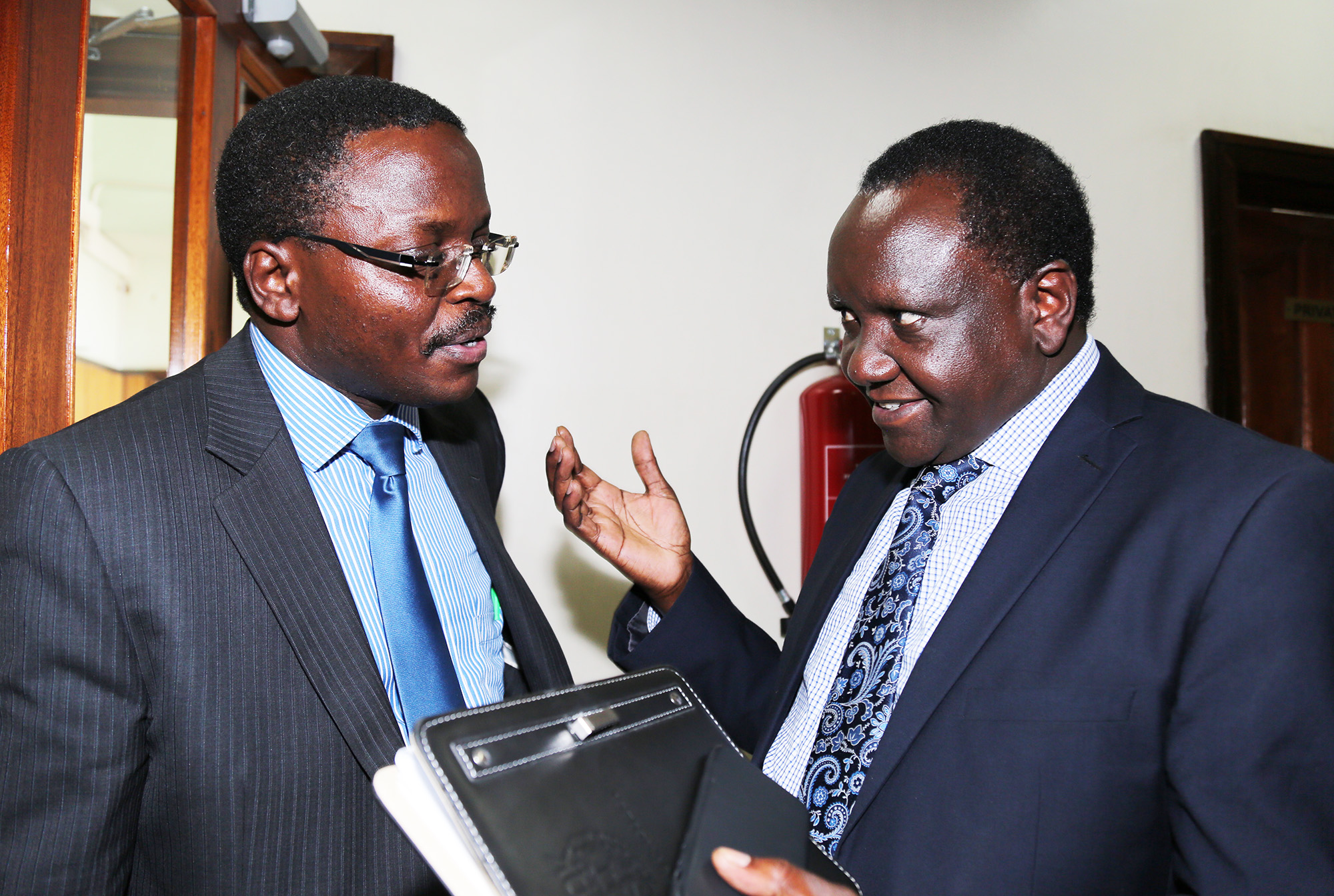 The Malaria grant will support Community Case Management of malaria (CCMm), including diagnosis using malaria Rapid Diagnostic Test kits (RDTs) and treatment with Artemether Lumefantrine and supporting the community health strategy to fight malaria in lake endemic and epidemic counties. Amref  will continue to work in synergy with the government both at national and county level to realise reduction in the burden of Tuberculosis, malaria and HIV in the country.
The signing ceremony was also attended by Amref Health Africa in Kenya Country Director, Dr Meshack Ndirangu, Representative of Civil Society Organisations Mr Nelson Otwoma, and the Chairman Kenya coordinating Mechanism Mr Julius Korir and Kenya Red Cross Secretary General Mr Abbas Gullet who also received the HIV/AIDS grant.