Over 120 health workers across the counties of Nairobi, Kwale, Kisumu and Vihiga have been trained on a health model that ensures continuous quality improvement in the delivery of health services in county and sub-county health facilities.
The Kenya Quality Model for Health (KQMH) is a systems approach to strengthening quality health care in Kenya towards universal health coverage through training and mentorship using the national health information database (DHIS2).
The program has been piloted in the four counties by Amref Health Africa in Kenya through the support of the GIZ health sector programme, reaching over 38 public, private and faith-based health facilities.
Delivered through a five-day residential and non-residential programme targeting sub-county and county facilities to ensure quality improvement, focal persons were trained, who then cascaded the information to all staff in their facilities through mentorship and monthly supportive supervision. The trained teams were charged with ensuring quality improvement structures were formed and supported at the facility and continue to regularly meet and monitor improvement strategies with client focus and involvement in the journey towards universal health coverage.
Amref Health Africa's Director of Health Systems Strengthening Dr Elizabeth Wala said "Improving the quality of health services is a key priority in Kenya as reflected by the government's efforts in ensuring universal health coverage for all. It is for this reason that the Kenya Quality Model of Health approach stands out as a key strategy to strengthen the quality of health services.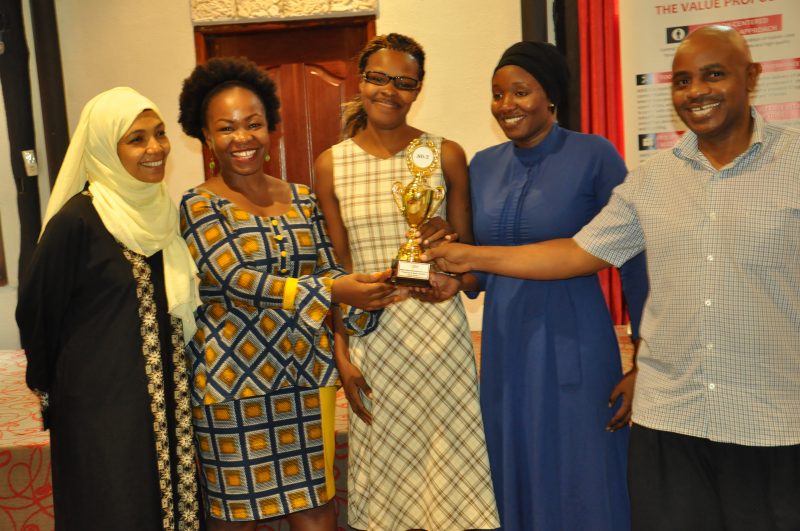 Amref Health Africa in Kenya through the support of GIZ initiated the process to ensure that we built capacity within health facilities by equipping health professionals from all levels with the knowhow to provide quality health services," added Dr Wala.
The Kenya Quality Model for Health serves to ensure the empowerment of health facility staff through continuous medical education, mentorship and coaching on quality management across all departments. It has also resulted in the engagement of external and internal customers for effective communication in health facilities.
The programme leverages the use of innovation and use of technology for data entry and analysis which allows regular monitoring and evaluation of KQMH activities through the existing County health information and reporting systems.
"As we move our health systems towards UHC, we need to create more linkages with quality of care.  The counties where this model has been implemented create a good platform for others to learn. There is still much to be done by the counties in ensuring sustainability of the gains made and scaling this up to all health facilities," said Amref Health Africa Country Director Dr Meshack Ndirangu.
Speaking during an award ceremony for health facilities that demonstrated significant quality improvement, Kwale County Director of Health Dr Harjara El-Busaidy appreciated the work put in by respective health facilities and encouraged them to use the KQMH checklist to regularly carry out self-assessments.
Kombewa Sub-County Hospital, Vihiga County Referral Hospital and Msambweni County Referral Hospital in Kisumu, Vihiga and Kwale counties respectively, emerged as the most improved facilities during the implementation of the program.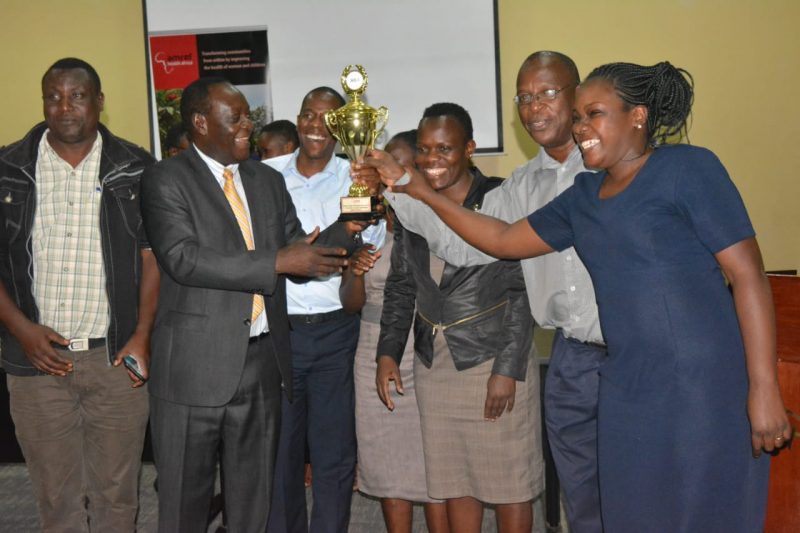 KQMH has both structures to measure process indicators which include human resources, scope of services offered among others, and the results in each of the process indicators. KQMH assesses all the six World Health Organisation (WHO) pillars namely: human resources for health, leadership, financing, health services delivery, health information systems, health products vaccines and technologies thus offering a critical systems approach to universal health coverage.