In Africa only 9.8% of the population has been vaccinated, yet the African continent is home to 17% of the world population. "The number of doses arriving on the continent is increasing. But it is still insufficient ", explains Gugliemo Micucci, director of Amref health Africa-Italy. "And it's not just a question of supply: we must also work on the entire chain of conservation, inoculation and training of health personnel"
The pharmaceutical company Pfizer has announced that a vaccine capable of countering the omicron variant will also be available by Marchand stop the infection. But omicron, meanwhile, is going crazy. In fact, according to the World Health Organization, over 50% of people living in Europe will be infected with the new variant in the next 6-8 weeks. Meanwhile, in Western countries, measures are chasing each other. Every country has a little bit of good and bad weather. Spain and Great Britain, for example, have repeatedly stressed in recent days that they want to treat the Coronavirus as a flu. In France, the daily cases exceeded 300 thousand per day. In Italy they are around 200 thousand and on 12 January we exceeded 300 deaths in one day. Here we go on to Green pass and super green pass and the recently introduced vaccination obligation for the over 50s. And for those who do not respect it? A one-off penalty of 100 euros. A small threat, that of 100 euros,
There does not seem to be a clear and shared way within the countries and among themselves to get out of these almost two years of pandemic. Only on one thing it seems that the direction is tacitly shared: not to look with due attention to the poorest countries. Do not commit to vaccinating the poorest countries. But why? Yet it is clear: from the pandemic either we get out of it together or nobody will get out of it. The Delta variant originated in India; the Omicron variant was first sequenced in South Africa. To date, 50.48% of the world's population has been vaccinated. Europe is at 69.2%, the US at 61.5%. And Africa?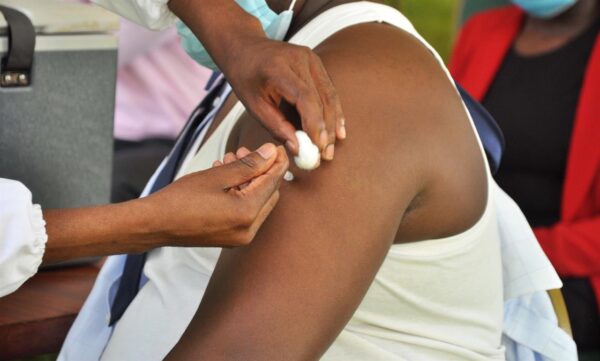 On the African continent there are 10,066,092 infections and 231,445 deaths related to Covid19. South Africa is the most affected country with over 3.5 million cases and 92,312 deaths. Followed by Morocco (1,017,560 cases and approximately 14,935 deaths), Tunisia (727,797 cases and 25,588 deaths), Ethiopia (424,000 cases and approximately 6,069 deaths) and Libya (389,000 cases and 5,727 deaths). According to the Africa CDC, as of January 13, the African continent has received 563.6 million doses of the COVID-19 vaccine, and has administered approximately 341 million (60.5% of the supply).
9.8% of the population has been vaccinated », explains Gugliemo Micucci, director of Amref health Africa-Italy , a still negligible percentage. There has certainly been some improvement in recent weeks, the number of vaccines arriving on the continent is increasing. But there is still an insufficient quantity ». Recall that Africa is home to 17% of the world population, but bears over 24% of the global burden of diseases, and only 3% of the health personnel.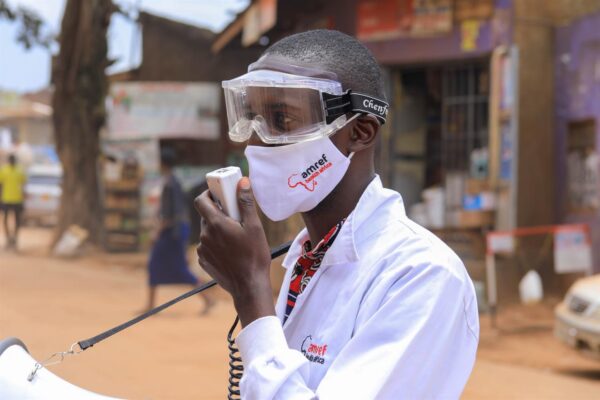 "It's not just a question of vaccine doses," Micucci underlines. But also of distribution, conservation, inoculation, training of health personnel and awareness in the area. And this is not a banality. Some countries are ahead of others: South Africa, Egypt, Morocco have vaccination levels comparable to some Western countries. But there are other countries, especially those where conflicts are taking place, such as South Sudan, Congo or Burkina Faso where the percentage of the vaccinated population stops between 2 and 5 percent." Amref is the largest African non-profit organization committed to mass vaccination on the continent. The NGO supports governments in the complex management of vaccine distribution and storage. We have already trained, says Micucci, "thousands of health workers, especially from the community, on the correct administration of the vaccine; we work to mobilize the community, inform and raise awareness of the importance of the vaccine; we put pressure on institutions to make vaccines, together with anti-pandemic treatments, a global public good".
To achieve the goal of vaccinating at least 60% of the population (around 780 million Africans), Africa will need about 1.5 billion doses of the vaccine which, according to current estimates, could cost between 8 billion and 16 billion. billions of dollars, with additional costs of 20-30%, for the vaccination distribution program.
Article first published on http://www.vita.it/it/article/2022/01/13/vaccini-se-lasciamo-indietro-lafrica-restiamo-indietro-tutti/161555/