---
The COVID-19 pandemic strained health systems in Kenya, exacerbating existing weaknesses and laying bare systemic deficiencies. Hospitals and clinics in the coastal region of Kenya faced shortages of critical supplies, inadequate healthcare infrastructure, and limited healthcare workforce capacity. The overwhelming demand for testing, treatment, and care has further stretched the already fragile systems, hindering their ability to effectively respond to health threats and emergencies. To address these unprecedented challenges brought about by the pandemic, Amref Health Africa, working collaboratively with the Ministry of Health in Kenya and with support from Global Fund continues to support the counties through the provision of medical oxygen infrastructure with the end goal of strengthening systems for primary healthcare.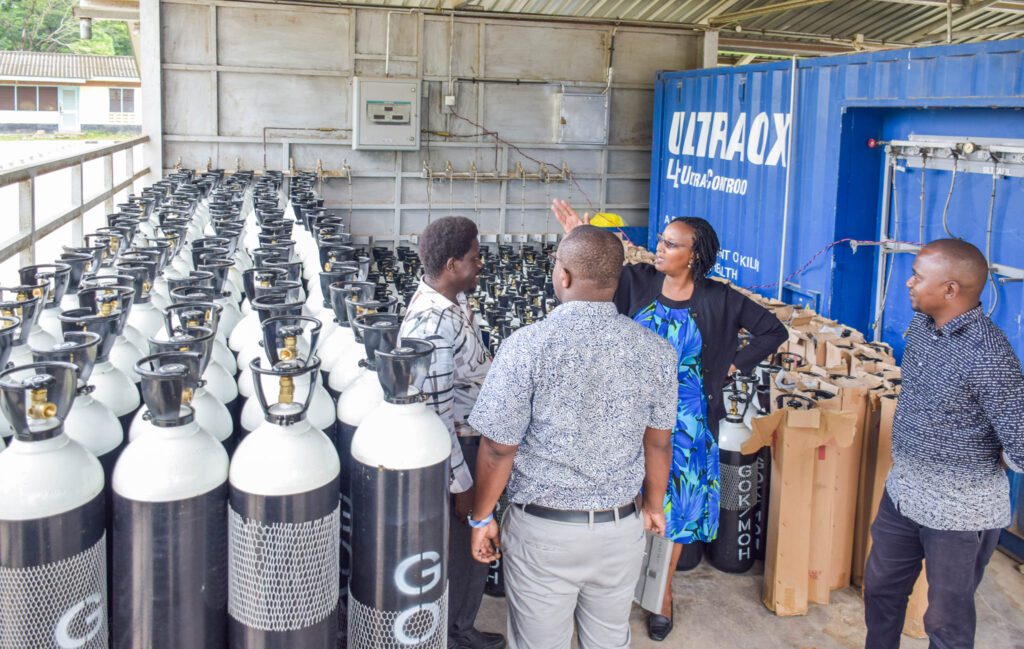 Health systems in Mombasa, Kilifi and Kwale, just like many other counties in Kenya, are faced with numerous challenges, including underfunding, inadequate infrastructure, and a shortage of skilled healthcare workforce. These weaknesses have hindered the delivery of quality healthcare services, particularly in rural and marginalized communities. The pandemic has underscored the urgency of addressing these systemic deficiencies to ensure effective response and preparedness capabilities, not only for COVID-19 but also for future health emergencies.
The Ministry of Health, development partners and donors ought to work together to establish the synergy needed to solve health challenges in Kenya. The involvement of county teams is of the essence to help identify the existing gaps that require urgent attention, unlike, decisions being made at the national levels which sometimes fail to align with the health needs of the counties. Moving forward, we urge for the full participation of all health stakeholders as a means to ensure that we leave no one behind – Director of Health Services, Msambweni County Referral Hospital.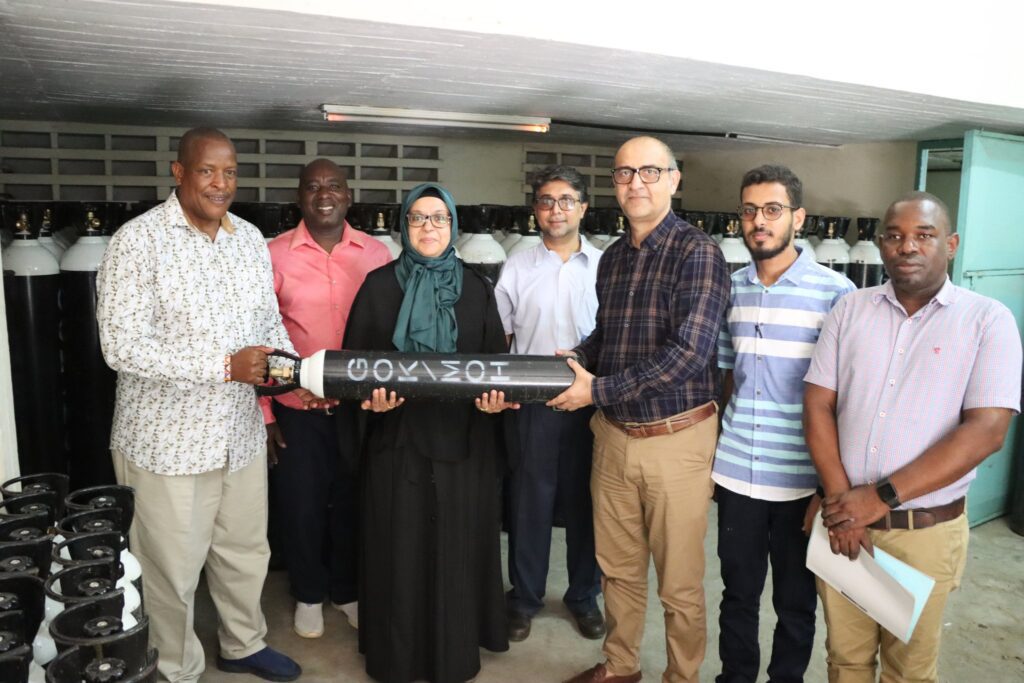 Collaboration among health stakeholders including the governments, healthcare providers, civil society organizations, and international partners is paramount to addressing the weaknesses in health systems in Kenya. By working together, these stakeholders can pool resources, share expertise, and coordinate efforts to strengthen health systems. Collaboration should prioritize equitable distribution of healthcare resources, capacity building, and knowledge sharing, ensuring that no one is left behind in the quest for improved health outcomes.
One of the critical lessons learned from the pandemic is the importance of sufficient medical oxygen supplies. COVID-19 patients with severe respiratory symptoms require oxygen therapy to survive. Unfortunately, many health systems in Kenya faced significant challenges in meeting the soaring demand for medical oxygen. Addressing this issue requires investments in oxygen production and distribution infrastructure, training healthcare workers on oxygen therapy administration, and ensuring a reliable supply chain for oxygen cylinders and concentrators.
"At the Coast General Hospital, the medical oxygen ecosystem we have received from Global Fund through Amref Health Africa and the Ministry of Health has enabled us to extend the pipping and manifolds to the wards and emergency sections – ICUs and theatre, which were initially served by bedside oxygen cylinders – increasing the instances of injury when the cylinders fall and wastage when the patient is no longer using it," Moses Kinyua, Bio-medical Engineer, Mombasa County Referral Hospital.
Investing in resilient health systems is crucial for mitigating the impacts of health crises such as COVID-19. Adequate funding is necessary to strengthen healthcare infrastructure, improve access to essential medicines and medical supplies, and expand healthcare workforce capacity. Additionally, investment in robust digital health technologies enhances healthcare delivery, especially in remote and underserved areas. A long-term commitment to investing in health systems is essential to safeguarding the well-being of individuals and communities.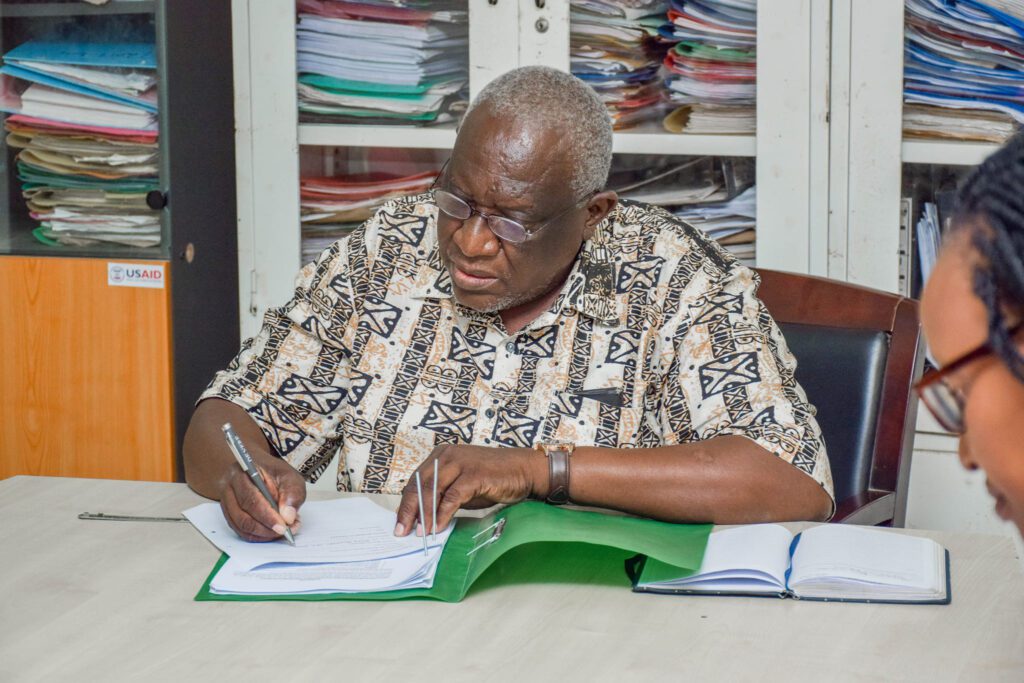 "COVID-19 strained the already fragile health system in Kenya, Kilifi county included, exacerbating the existing weaknesses and laying bare the systemic deficiencies. We are grateful for the medical oxygen infrastructure support that we have received from Global Fund and Amref Health Africa. This will go a long way in ensuring that we address the health gaps in the county, enhancing quality, timely and affordable healthcare delivery as means to build strong and resilient primary healthcare towards attaining UHC in Kenya," Hon Peter Mwarogo, CECM, Kilifi County Government.
The impacts of COVID-19 on health systems in Kenya highlighted the urgent need for health system strengthening. Addressing the weaknesses, promoting collaboration between health stakeholders, and investing in resilient health systems are essential to improve healthcare access, response capabilities, and overall health outcomes. Adequate investment in healthcare infrastructure, healthcare workforce capacity, and medical oxygen supplies will be crucial in ensuring the provision of quality healthcare for all. Together, we can build stronger health systems that prioritize the well-being of individuals and promote sustainable development for generations to come.
Amref Health Africa has been and continues to collaborate with the three counties of Mombasa, Kilifi and Kwale, to strengthen health systems with a view to providing quality health services to their communities. The provision of oxygen ecosystem through the grant from Global Fund will ensure continued collaboration between Amref Kenya and the Ministry of Health both at the National and County levels, Julius Tome, Project Manager, Amref Kenya.
---
Author – Noah Wekesa – Communications – Amref HQ and Kenya