Amref Health Africa in Kenya today launched a Continuous Quality Improvement toolkit to guide its staff in improving quality of coverage of health care services in all its areas of intervention.
The toolkit is meant to serve as a compass for the everyday practitioner, helping them create sustainable improvements in health through quality improvement. The launch is a critical step for the organisation as it moves towards institutionalising quality improvement in all its programmes and operations.
Speaking during the launch, Amref Health Africa Group CEO, Dr Githinji Gitahi recognised the efforts that the organisation had made so far and encouraged staff to keep working hard at delivering quality services, especially now that they had the toolkit at their disposal.
"Quality improvement is a continuous process which requires us to realise that we not only have to act, but also have to act in the best way possible to record the best results attainable. We have to continuously work hard to achieve better," he said.
"We need to make sure that we are doing everything possible to improve our working environment, and, in turn, are also doing great things for the communities we serve, thereby, strengthening and improving our influence and impact in health care," continued Dr Githinji.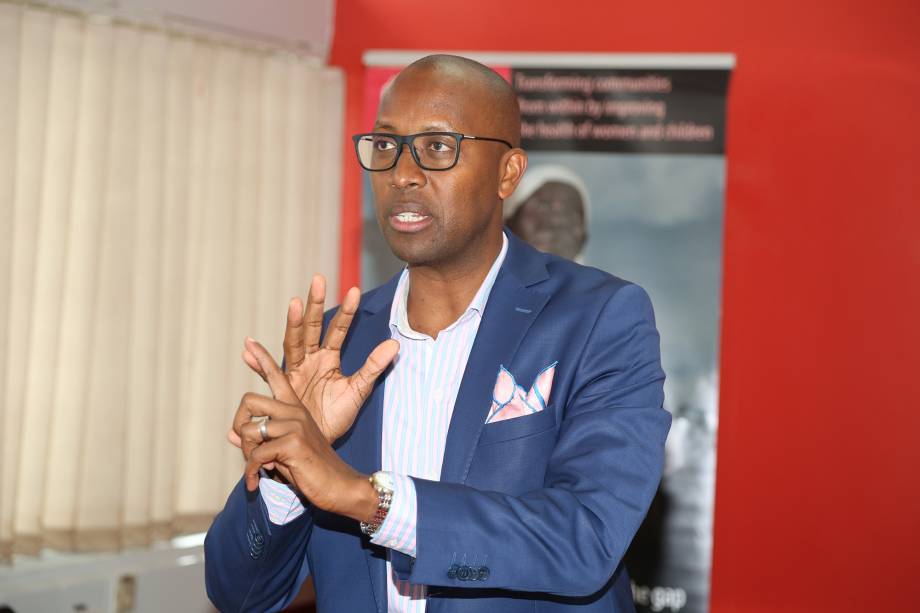 Dr Meshack Ndirangu, the Amref Health Africa in Kenya Country Office Director, who was also present at the launch and personally involved in the creating of the toolkit, noted that creating a culture that values quality improvement in the organisation is important in ensuring successful implementation of initiatives set.
"Quality is a journey, not an event; we don't want to start a process that will only live for as long as our tenures in this organisation. We are looking at creating a process that will last years after we have left," he stated.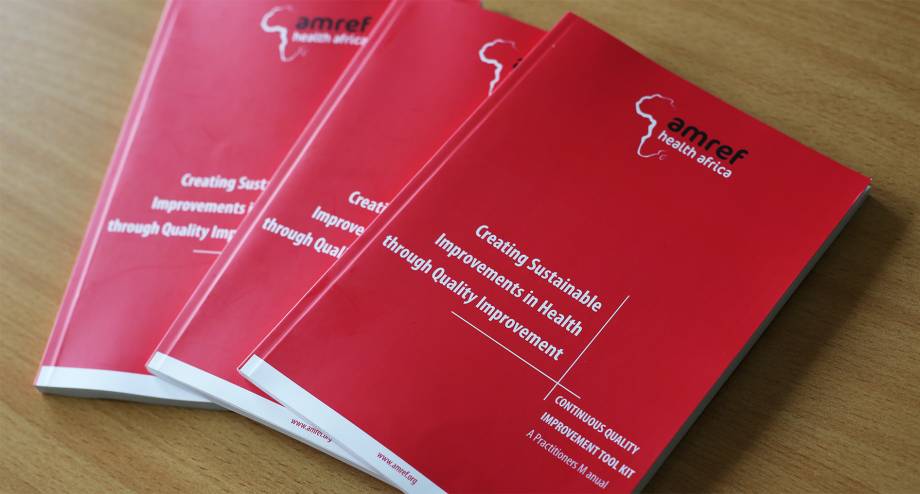 Amref's Programme Manager – Monitoring, Evaluation and Research, Sam Muhula, who headed the CQI sub-committee, was optimistic that the toolkit, through help and feedback from the staff, will help the organisation achieve its vision of creating lasting health change in Africa. Muhula encouraged staff to share their feedback and comments about the toolkit to help improve it, and make it suitable for them to achieve the set organisational goals.
Click here to download the CQI Toolkit.
Written by Winfred Nduku
Communications Department