Amref Health Africa is saddened by the demise of Sir Andy Chande one of the first members of the Amref Health Africa in Tanzania Advisory Council who also chaired the Council from November 1991 until November 2002.
Sir Chande was a member of the International Board of Amref Health Africa and played a key role in the organisation in its infancy in Tanzania. Even after his resignation from the Council, he continued providing support to Amref activities, nationally and internationally.
At the time of his demise, Sir Chande had been nominated for recognition as an Amref Hero at the upcoming celebration of Amref 60th anniversary. Though he has gone before he witnessed this auspicious occasion, he will be remembered by the Amref Health Africa family for his contribution to the organisation.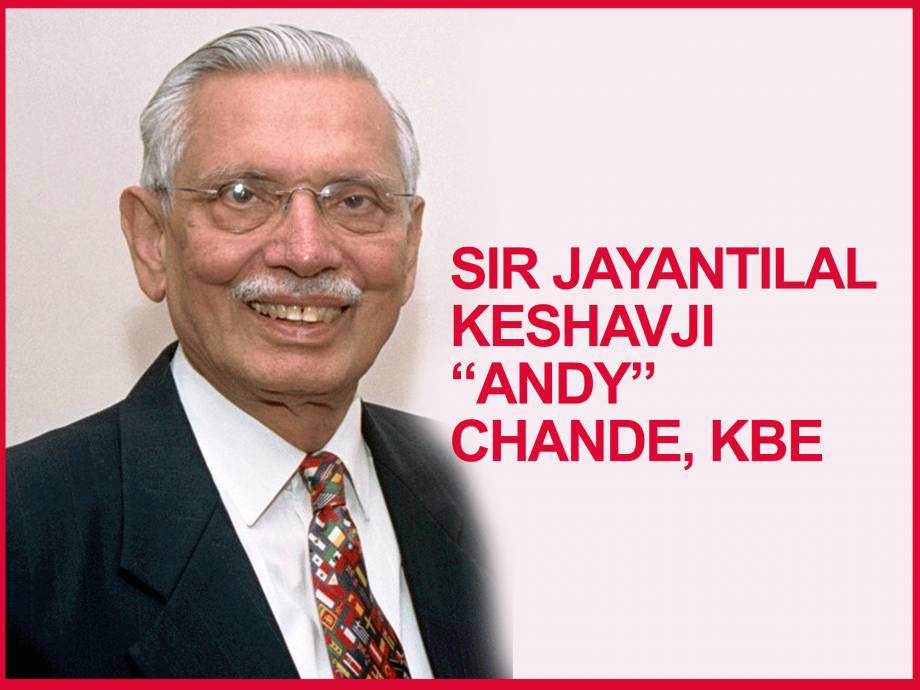 On behalf the Amref Health Africa fraternity, the Chairman of the Amref Health Africa International Board Mr Omari Issa conveys our deepest and sincere condolences to his family, relatives and friends.
He will be greatly missed. May God rest his soul in eternal peace.