Nairobi May 16, 2018. Amref Health Africa has today announced plans to raise Ksh80 billion (US$800 million) to improve access to basic healthcare in the continent.
The global NGO headquartered in Kenya aims to improve health access for 100 million people including the underserved, women and children, with increasing focus on emerging issues of interest including non-communicable diseases, youth and technology.
Speaking during an event to unveil Amref Health Africa's Corporate Strategy 2018-2022, Global CEO Dr Gitahi Githinji said the organisation will put emphasis on domestic resource mobilisation to finance its projects which are aligned to the Sustainable Development Goals (SDGs).
"Our strategy recognises that the way the organisation conducts business will need to change significantly in the face of increasing competition from non-traditional development players, shifting donor funding and unpredictable changes in the donor policy environment driven by key issues like migration and security," said Dr Gitahi.
Dr Gitahi said Amref Health Africa will increase its focus on entrepreneurial and sustainability approaches while taking bold steps to improve efficiency and effectiveness in its core mission work with the communities and providing value for money.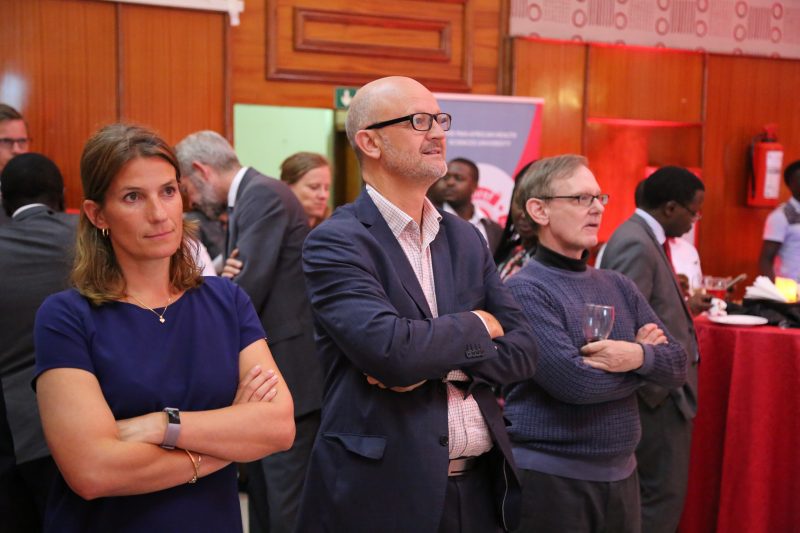 "Our Corporate Strategy recognises that in the next five years, it will not be business as usual. Globally, the world's attention has progressed from the aid-driven Millennium Development Goals to the more universal SDGs set to be achieved by 2030," he said.
The Strategy emphasises partnerships to ensure complementarity and shared value around the plan's three strategic pillars: human resources for health, innovative health services and solutions and investments in health.
Over the years, Amref Health Africa has focused on vulnerable and underserved communities, especially women and children. Over the last 60 years, the organisation has reached 110 million people, including 80 million women and children, and trained at least 12 million health workers.
Its work reaches people in 35 African countries, working in partnership with governments, communities and stakeholders in health. It also incorporates programme development, fundraising, partnership, advocacy, monitoring and evaluation, and communications offices in Europe and North America as well as subsidiaries AMREF Flying Doctors, Amref Enterprises and Amref International University.
Click Here to download the  Global Strategic Plan (2018-2022).