NAIROBI, May 21, 2018 – Amref Health Africa and Nutrition International ─ through its Nutrition Leverage for Transformation (NLIFT) model, have today formalized a partnership intended to provide nutrition benefits to communities across nine countries in Africa where Amref Health Africa currently works.
Through an initial $418,000 CAD investment, the partnership will aim to reach up to 10 million direct and indirect beneficiaries, including adolescent girls, adult women, children and health workers in Ethiopia, Kenya, Malawi, Tanzania, Senegal, South Africa, South Sudan, Uganda and Zambia.
More specifically, the partnership will pursue the integration of nutrition education and interventions into existing Amref Health Africa programs, ensuring that more people across the continent have access to important nutrition information and interventions, thereby doubling chances to improve their health status.
"This is an example of two organizations doing development differently," said Joel Spicer, President and CEO of Nutrition International. "By breaking down silos and collaborating across sectors, we can deliver nutrition in ways that are more accessible. This means more children are able to grow to be healthy and more women and girls are able to reach their full potential."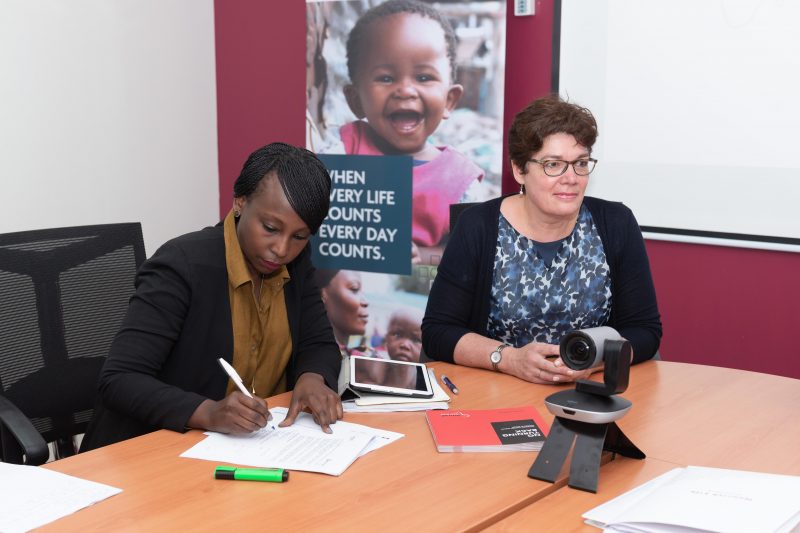 This collaboration ultimately combines the strengths of two organizations to improve the reach and delivery of health and nutrition interventions. Amref Health Africa has an extensive network across the continent, effectively delivering health services to the most vulnerable. Yet nutrition is not always included in its programs. On the other hand, Nutrition International is often challenged to reach out to school girls, teenagers and young women with critical nutrition interventions. By joining forces, Amref Health Africa and Nutrition International can provide and scale up effective nutrition interventions to those who need them most.
 "For more than 60 years, we've been focused on ensuring access to health care for the most vulnerable and hard-to-reach communities in Africa. Partnering with Nutrition International to incorporate nutrition into our programs means better health for the communities we work with every day," said Dr. Githinji Gitahi, Group CEO, Amref Health Africa. "Partnerships like these are essential for the global Sustainable Development Goals and Universal Health Coverage to become a reality in Africa."
In the short-term, the collaboration will look to scale up Amref Health Africa's nutrition capabilities in its existing outreach efforts through Nutrition International's nutrition expertise. The partnership will lead to the creation of a global nutrition strategy for Amref Health Africa that will ensure that the organization's health and nutrition programs are guided by a nutrition strategy. This strategy will identify actions in order to effectively integrate nutrition into health programs and platforms.
Nutrition Leverage and Influence for Transformation (NLIFT) is a pioneering initiative led by Nutrition International that seeks to integrate nutrition interventions into existing development programs, platforms or networks that do not already focus on nutrition. With a 25 million dollar anchor investment provided by the Government of Canada through Global Affairs Canada, NLIFT collaborates with exciting new partners like Amref Health Africa, in health, education, agriculture and other newcomers to the nutrition landscape.
About Amref Health Africa
Amref Health Africa, the largest African-led international organization on the continent, provides training and health services to 35 countries in Africa. Founded in 1957 as the Flying Doctors of East Africa to bring critical health services to remote communities, Amref Health Africa works with communities to deliver preventative, community-based health care. We are committed to improving the health of people in Africa by partnering with and empowering communities, and strengthening health systems. www.Amref.org
About Nutrition International
Founded in 1992, Nutrition International is a global organization dedicated to delivering proven nutrition interventions to those who need them most. Working in partnership with countries, donors and implementers, our experts conduct cutting-edge nutrition research, support critical policy formulation, and integrate nutrition into broader development programs. In more than 60 countries, primarily in Asia and Africa, Nutrition International nourishes people to nourish life. Find out more at NutritionIntl.org.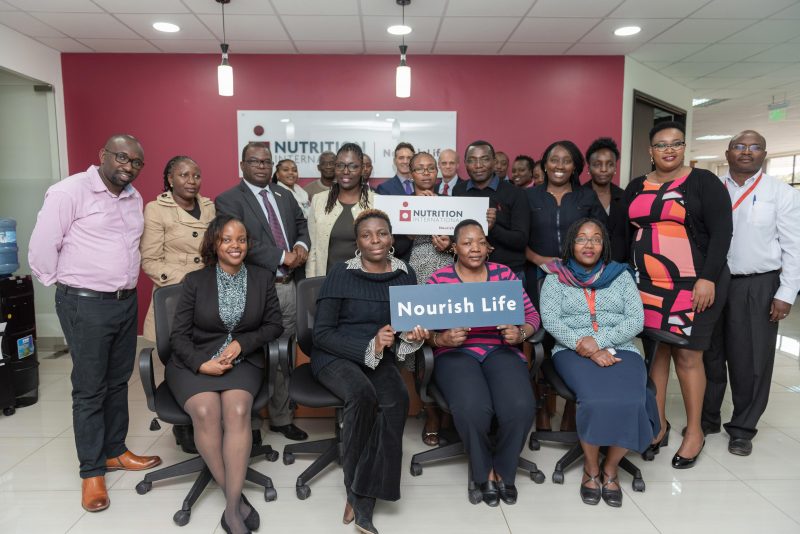 Media contacts:
Jennifer Foulds, Amref Health Africa, [email protected]; +1 647-771-5815  (mobile)
Amanda Keenan, Nutrition International, [email protected]; +1 613 782 6808