The plant will improve the availability and reliability of medically necessary oxygen for patients in a sustainable and affordable manner.
Nairobi, October 9th, 2020: An oxygen generation plant at Othaya Level 6 Hospital in Nyeri County has been completed. The plant was commissioned by Amref Health Africa with support from The Rockefeller Foundation.
The MoU will see other plants put-up at Kajiado Teaching and Referral Hospital, Mbagathi Hospital and the Kenyatta University Teaching and Referral Hospital, as part of The Rockefeller Foundation's efforts to support the Government of Kenya's COVID-19 response. While the Othaya plant is now at 100% completion. The Kajiado Teaching and Referral Hospital is at 70% completion and on schedule for completion mid December 2020. Additionally, Kenyatta University Teaching and Referral Hospital project implementation is at 50% completion and set to be completed completion by the end of this month.
Amref Group CEO, Githinji Gitahi commented, "Oxygen is an important life-saving commodity for the management of various critical conditions in health facilities and is often unaffordable to the poorest and most disadvantaged. Medical oxygen is also the primary treatment for the majority of patients who are suffering severe COVID-19 symptoms. Its availability is hospitals is of utmost importance."
The oxygen tank at Othaya Level 6 Hospital has capacity to hold 4000 Kgs of Liquid Oxygen and can supply the hospital for 30 days at current consumption rates. Having an onsite oxygen plant will guarantee a sustainable supply of high purity oxygen in ICU, NBU Operations Theatres, as well as the general wards. Further, the installation will reduce the current cost of Compressed Oxygen by about 30%.
William Asiko, The Rockefeller Foundation's Africa Managing Director said, "The Rockefeller Foundation is keen to support the elimination of Covid-19 in Kenya and around the world. A challenge this large requires partners to collaborate in order to reach the scale and scope needed to bend the COVID-19 curve downward. Through collaboration with grantees such as Amref Health Africa and the Ministry of Health, we are working to identify, invest, and scale-up solutions in the communities we serve."
In 2017, the World Health Organisation (WHO) recognized the need to increase access to quality oxygen and revised the Essential Medicines List to include Oxygen as an essential drug.
To further support Othaya Level 6 Hospital, The Rockefeller Foundation, through Amref provided funding for 35 beds with mattresses, three patient monitors, 4,000 full sets of PPE and 1,000 cartons of sanitiser.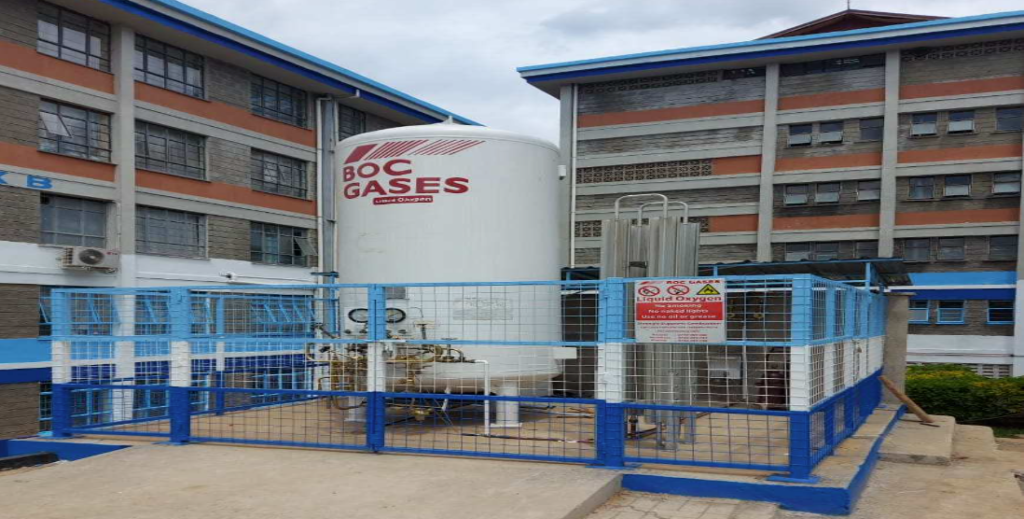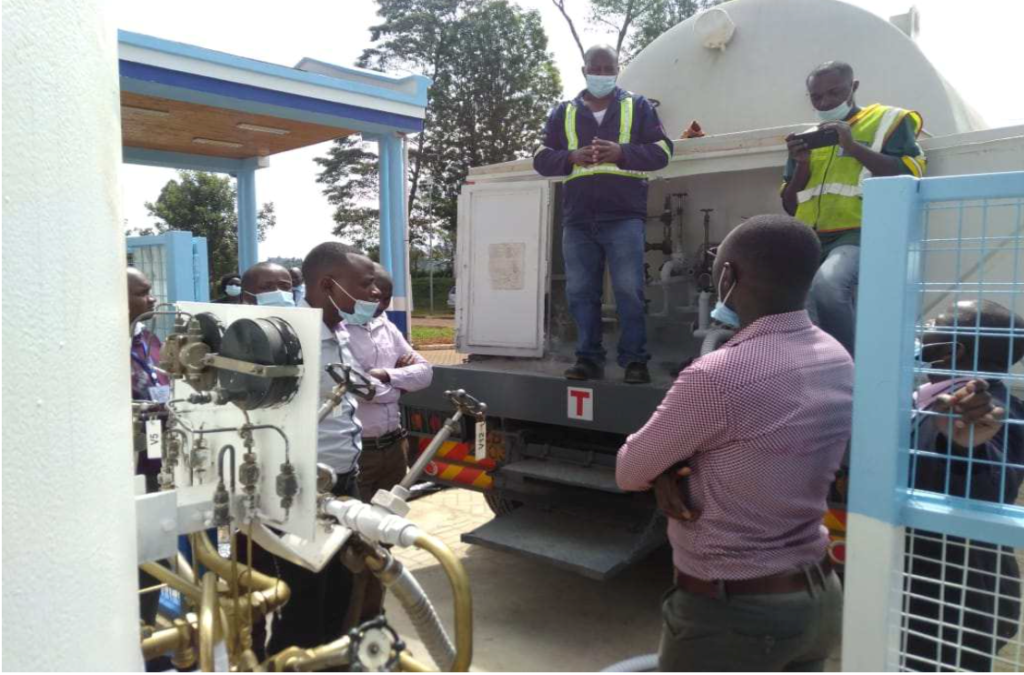 [ENDS]
Notes to Editors
About Amref Health Africa
Amref Health Africa, headquartered in Kenya, is the largest Africa based International Non-Governmental Organisation (INGO) currently running programs in over 35 countries in Africa with lessons learnt over 60 years of engagement with governments, communities and partners to increase sustainable health access in Africa. Amref Health Africa also incorporates programme development, fundraising, partnership, advocacy, monitoring and evaluation, and has offices in Europe and North America as well as subsidiaries: Amref Flying Doctors, Amref Enterprises and the Amref International University.
About The Rockefeller Foundation
The Rockefeller Foundation's mission—unchanged since 1913—is to promote the well-being of humanity throughout the world. Today the Foundation advances new frontiers of science, data, policy, and innovation to solve global challenges related to health, food, power, and economic mobility. As a science-driven philanthropy focused on building collaborative relationships with partners and grantees, The Rockefeller Foundation seeks to inspire and foster large-scale human impact that promotes the well-being of humanity by identifying and accelerating breakthrough solutions, ideas and conversations. For more information, please visit www.rockefellerfoundation.org and follow us on Twitter @RockefellerFdn
CONTACTS
Elizabeth (Lizz) Ntonjira Communication Director
Amref Health Africa Email: [email protected]
Lillian Kinyua-Matee
Senior Consultant
Africa Practice Email: [email protected]
Tel: +254727473337