Geoffrey Namadi and his wife run a pharmacy at a shopping centre in Manyatta, a populous residential area in Kisumu. For many years, they sold cough medicines to their customers with prescriptions or after asking a few routine questions.
All this changed after he was trained on TB management with 21 other pharmacy owners in an intervention supported by Amref Health Global Fund Programme through PSK Kenya, which implements TB interventions under the private-public mix.
"These days, I take a keen interest in anyone with a cough. I tell them about TB and ask if they have experienced any of the symptoms," says Geoffrey.
If a customer has a high suspicion index for TB, Geoffrey refers them for an X-ray examination or asks them to provide a sputum sample, which he packs for a rider to transport to the local hospital for GeneXpert analysis.
All this is possible because after his training, PS Kenya linked Geoffrey and the national TB programme through the sub-county coordinator.
Geoffrey received government-supplied falcon tubes and cooler boxes for sample collection as well as the forms that he uses to screen and refer patients to the local hospital or their preferred health facility for diagnosis and treatment.
PS Kenya has trained and attached a community health volunteer to help follow up clients that Geoffrey refers to ensure they keep hospital appointments and take their contacts for screening.
"Some do not readily go to the referral sites and have to be encouraged," says Geoffrey.
Because he is trusted by his clients, he often accompanies the CHV on home visits to educate families and neighbors about TB.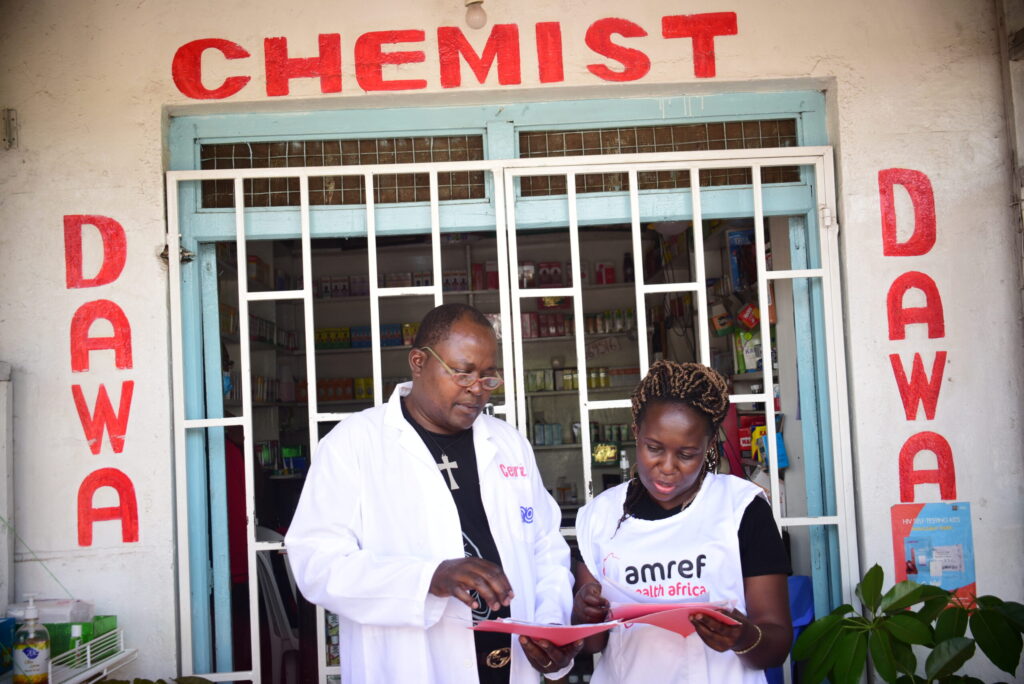 Geoffrey has identified and enabled the treatment of eight TB patients.
"All the positive cases I found are men because unlike women, they usually do not like to go to hospital," says Geoffrey. "I also realised that most of them have been repeatedly treated with cough syrup and antibiotics."
Geoffrey's enthusiasm saw him selected to feature in a TV documentary on World TB Day, boosting not only his business, but also his credibility as a service provider and trust in the community.
To motivate the private facilities and ensure quality services, PK Kenya works with sub-county officers to offer continuing medical education and supportive supervision. The providers also get Sh100 for every TB-negative sample and Sh2,000 for positive cases identified.