EA-REQAS becomes the fifth proficiency testing provider in the Eastern African region to receive international accreditation by the Kenya Accreditation Service (KENAS)
Nairobi, 7 July 2021: The East African Regional External Quality Assessment Scheme (EA-REQAS), the medical laboratory proficiency testing programme operated by Amref Health Africa, has achieved international accreditation to the ISO 17043 standard which outlines requirements for proficiency testing providers established by the International Organisation for Standardisation (ISO).
Amref Health Africa launched the East African Regional External Quality Assessment Scheme (EA-REQAS) in the year 2000, in collaboration with the Ministries of Health of Kenya, Tanzania, Zanzibar and Uganda, with support from the World Health Organization and Izumi Foundation. EA-REQAS is a proficiency testing scheme targeting basic laboratory tests with the overall goal of improving the quality of essential diagnostic services in peripheral health facilities. EA-REQAS aims to meet the need for an affordable, integrated proficiency testing service suitable for smaller laboratories. Since 2000, EA-REQAS has delivered 27 surveys and currently serves over 120 health facilities in Burundi, Kenya, South Sudan, Somalia, Tanzania and Uganda. In 2018, EA-REQAS embarked on implementing a quality management system to align its operations to international best practices, and achieved international recognition on 22 April 2021 as a world class laboratory proficiency testing provider.
EA-REQAS objectively evaluates each laboratory's performance through submission of panels of preserved biological materials with undisclosed results to participating laboratories for testing. Proficiency testing identifies problems in laboratory testing processes, and assists laboratories to continually improve their quality over time. The survey reports also allow laboratories to compare their performance against others, and assist national programmes to determine specific laboratory needs. EA-REQAS prepares and submits panels to participating laboratories twice a year, accompanied by questionnaires that address clinical and public health issues as well as laboratory performance.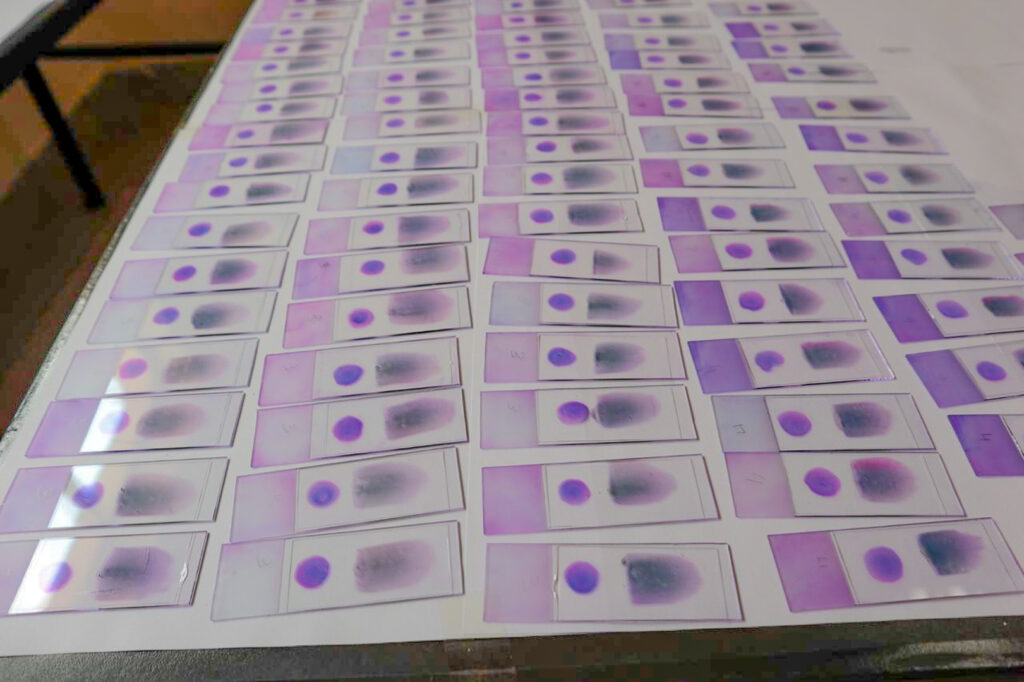 Amref Health Africa Headquarters manages the Regional Coordinating Centre for EA-REQAS, and operates in close collaboration with the Amref country programmes in South Sudan, Tanzania and Uganda.
Professor Michael Noble, Department of Pathology and Laboratory Medicine, University of British Columbia, Canada, who has provided support to EA-REQAS over many years, commented that "This is truly an important and monumental achievement with importance first through Kenya and Eastern and Central Africa, and beyond. By helping laboratories detect and improve on errors, you impact millions of people. This international recognition informs patients, the medical community, and national and international health authorities of the laboratory's commitment to Quality Improvement."
Dr Jack Nyamongo, Head, National Public Health Laboratory, Ministry of Health, Kenya, at the time EA-REQAS was started, and who greatly facilitated setting up the scheme operations, said: "This is indeed a great milestone. It shows what vision, persistence and patience can achieve. Thanks once again for consistently advocating and championing quality even when others fell by the wayside blaming lack of resources. I hope this will catapult this endeavour even to greater heights."
Based on the achievements of EA-REQAS, Amref Health Africa recently received recognition as a centre of excellence for proficiency testing services by the African Society for Laboratory Medicine (ASLM), which selected EA-REQAS as one of the beneficiaries of the Fleming Fund Regional EQA Grant for Africa (EQuAfrica). Through this grant, EA-REQAS will become one of three centres across the continent providing proficiency testing services targeting antimicrobial resistance (AMR) to human and animal reference laboratories, with EA-REQAS serving the Eastern African region. Through this programme, EA-REQAS aims to help build capacity to tackle the emergence of antimicrobial resistance (AMR) in Africa.
#####
About Amref Health Africa
Amref Health Africa is the largest Africa-based International Non-Governmental Organisation (INGO) and is headquartered in Kenya. With a focus on increasing sustainable health access, Amref manages programmes in over 35 countries in Africa, with lessons learnt over 60 years of engagement with governments, communities and partners. Amref also engages in programme development, fundraising, partnership, advocacy, monitoring and evaluation. Amref has offices in Europe and North America and operates its subsidiaries: Amref Flying Doctors, Amref Health Enterprises, and the Amref International University.
About the East African Regional External Quality Assessment Scheme (EA-REQAS)
EA-REQAS was developed by four Ministries of Health in East Africa (Kenya, Tanzania, Uganda and Zanzibar) and Amref Health Africa, with the aim of improving the quality of basic laboratory tests in primary level laboratories. Burundi joined the scheme in 2008, South Sudan in 2018 and Somalia in 2019. EA-REQAS provides a range of panel materials addressing basic tests commonly performed by laboratories in the eastern African region. Proficiency testing (PT) schemes are the most effective way of providing external quality assessment (EQA) to large numbers of laboratories.
Address enquiries about EA-REQAS to: Dennis Mwiti, Scheme Coordinator at [email protected] or visit www.eareqas.org
Press Contacts
Elizabeth (Lizz) Ntonjira
Global Communication Director
Amref Health Africa
Email: [email protected]