Meet Sylvia Tito Taban, a Nutrition Health Promoter (NHP) who has been trained by Amref Health Africa in South Sudan. She lives in Ibba County in Western Equatorial, South Sudan with her four children. Sylvia is a farmer too.
Her role is to teach families how to prevent malnutrition and improve maternal and child nutrition. Sylvia works three days a week and visits five households in a day. The training from Amref has equipped her with skills to screen and detect cases of severe malnutrition in children and women. She also educates women on proper nutrition and encourages them to exclusively breastfeed their children. She uses the Malnutrition Testing Kit to screen children under five years, lactating and pregnant mothers.
"When the kit is red, it means the person has severe malnutrition, yellow is moderate and green shows no malnutrition. If a client falls on red, I refer them to the health facility," says Sylvia.
Her work does not end here.
"After I refer a client, I come back to check if they went to the hospital and ensure they do not relapse," she explains.
Sylvia takes pride in helping mothers and children in her community.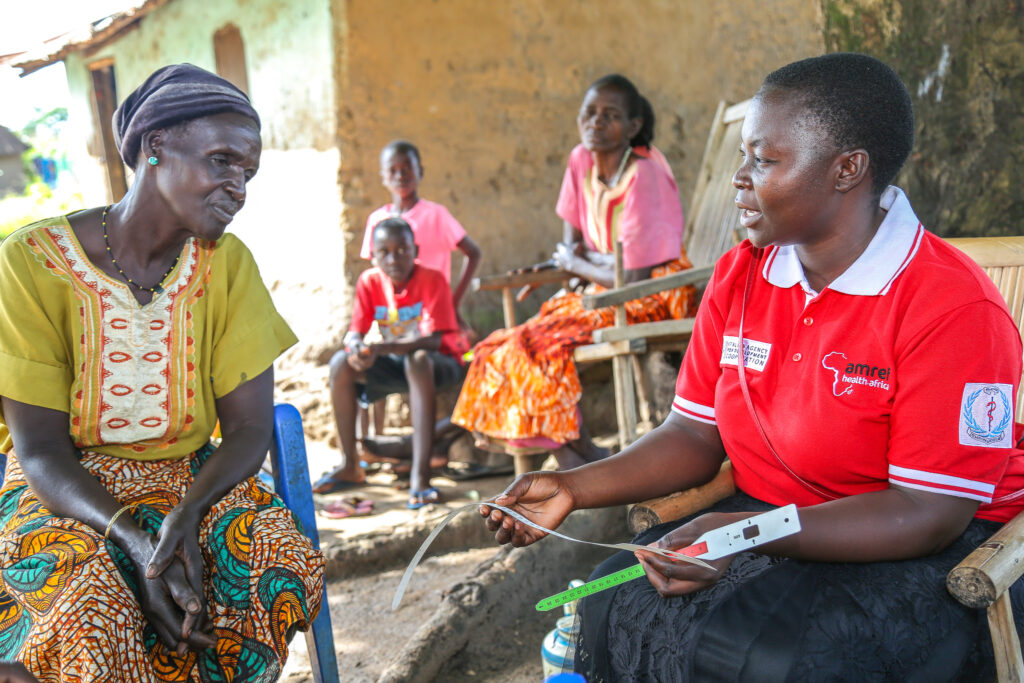 Grace Hillary is one of the many mothers who have benefited from Sylvia's work. Health education has contributed a lot to the health of her family.
"I used to think that eating a balanced diet is preparing vegetables alone. The information from Sylvia has been very helpful. Because of her advice, I now prepare a balanced diet, we no longer eat vegetables only from Sunday to Sunday. If I eat cassava leaves today, tomorrow I will alternate with Sukuma wiki and Ugali," she explains.
"When I visit Grace, I educate her on proper nutrition and how to eat a well-balanced diet," Sylvia adds.
Grace cannot forget how Sylvia saved her son, Emmanuel, who almost died from severe malnutrition a few months ago.
"My son was weak and very thin. Grace screened him and detected he was suffering from acute malnutrition. She advised me to take him to the health facility," Sylvia explains.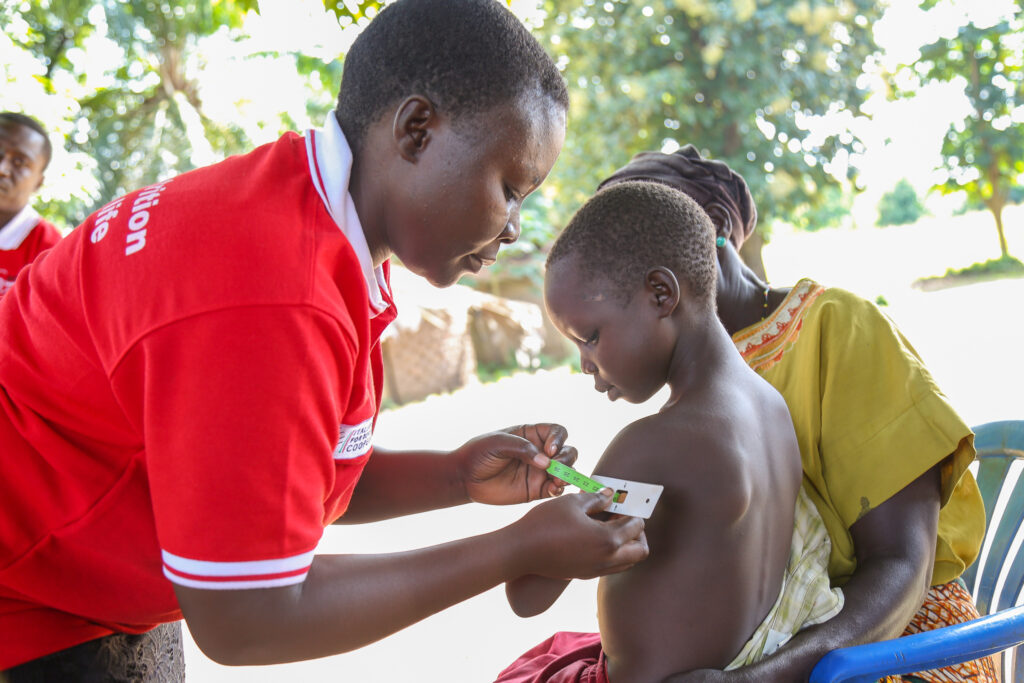 When Sylvia visited Grace to check on her son's health. He had bounced back and he is now healthy. Grace is quite happy and appreciates that the Amref Programme is helping mothers like her. "I encourage Sylvia to continue helping children and mothers in my community.''
Story by, Maureen Cherongis – Communication Professional at Amref Health Africa.
[ENDS]