Amsterdam, May 19, 2017: PRESS RELEASE
Amref Health Africa, Africa's leading health organisation launched an investment fund focused on the African health sector on Friday, May 19 in Amsterdam. The Innovate for Life Fund will tackle Africa's most daunting health challenges by supporting local entrepreneurs and investing in companies that develop innovative, home-grown solutions.
In September 2017 the fund will start with a health sector specific accelerator programme. The Innovate for Life Fund was launched at The Next Web Conference, Europe's leading tech festival held in Amsterdam, The Netherlands.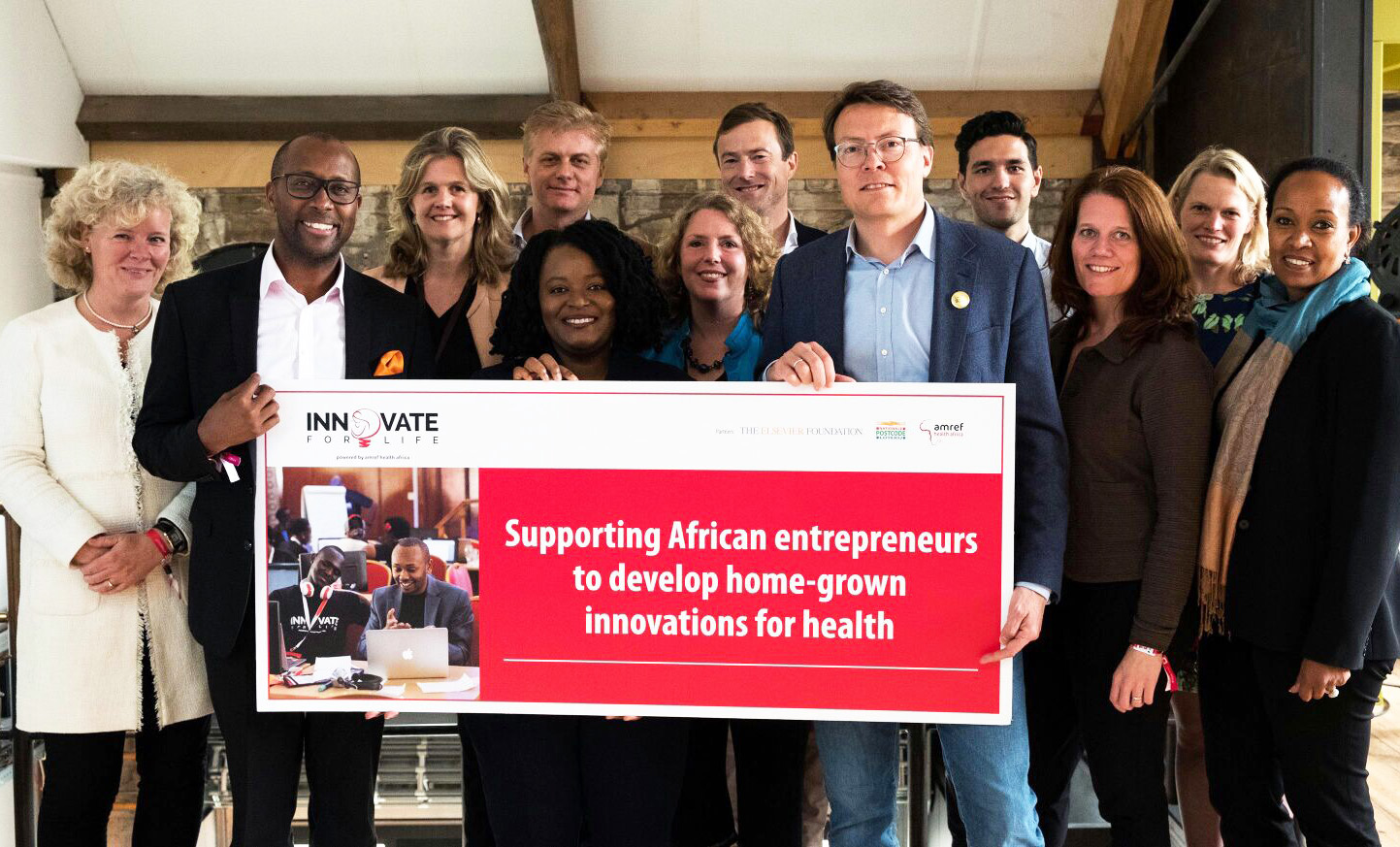 Health demands in Africa are growing rapidly due to the continent's expanding population, which is expected to double to 2 billion by 2050. A new generation of African entrepreneurs has recognised the need to develop novel technological solutions but are faced with a lack of support for early-stage entrepreneurs. Although health care in Africa is considered one of the fastest-growing sectors, international investors are still reluctant to invest due to highly regulated health care systems and a lack of robust African networks. The Fund aims to bridge the gap between African entrepreneurs and international investors by offering deep subject matter knowledge, strong networks and access to funding.
Dr Githinji Gitahi, Group CEO of Amref Health Africa said: "We have experienced ourselves the enormous impact of innovation. In 2015 we launched Leap; a mobile platform which allows us to directly reach large groups of community health workers, and equip them with knowledge and skills. Subsequently, data collection and analysis allows us and other stakeholders in health to respond quickly and adequately, for example in the event of a disease outbreak. With the Innovate for Life Fund we want to tap into the innovative solutions and business drive of creative African entrepreneurs and help them to bring their health solutions to scale."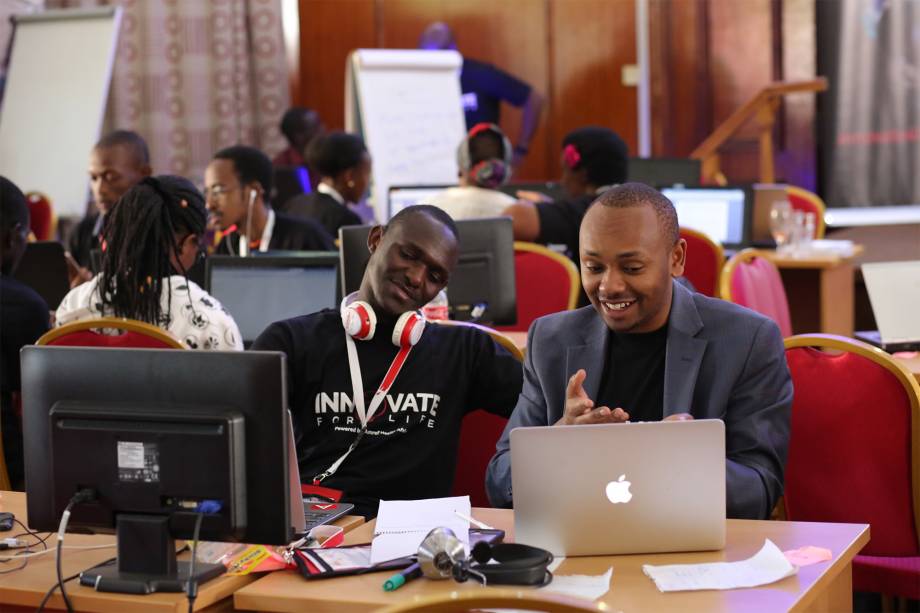 Some of the innovators during the Innovate for Life hackaton session at the 2017 AHAIC event held on 7 to 8 March.
Ylann Schemm, Director of the Elsevier Foundation and launching partner of the Fund, remarked:
"We believe strongly in Amref's vision and the creative potential of Africa's youth. With our longstanding commitment to improving global health, we recognise that the Innovate for Life Fund bridges a real gap -stimulating localised tech driven health solutions for and by Africans."
In a partnership with Grassroots Business Fund, an experienced impact investment management organisation, The Innovate for Life Fund will offer a tailor-made Accelerator and Entrepreneur in Residence programme, embedding six talented entrepreneurs at the Amref Health Africa offices in August 2017. The Fund will offer entrepreneurs the support of Amref facilities and their extensive health network. In January 2018, the top three entrepreneurs will be invited to partner with Amref, which will offer follow up support and joint outreach to investors both in Africa and worldwide.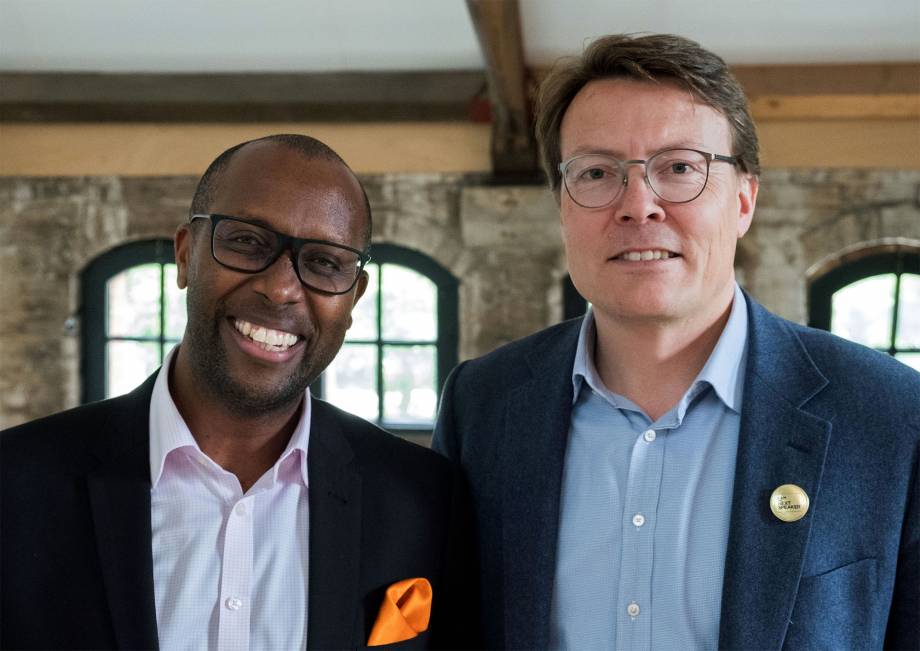 Prince Constantijn and Dr Githinji Gitahi at the launch of Innovate for Life Fund in Amsterda
The fund is currently scouting for passionate entrepreneurs with an innovative product or service to improve primary health care in Africa. For more details on how to apply visit: www.innovate4lifefund.com
###
Press contacts:
Amref Health Africa/ Amref Flying Doctors: Mirjam Jansen op de Haar, | M: 06-38187255 | E: [email protected]
Also read: 3 African startups win Innovate for Life challenge