The Youth Centers will serve more than 500,000 young people annually
The United States Agency for International Development (USAID) Integrated Youth Activity, Kefeta has handed over four remodeled youth centers that will provide young people with comprehensive services towards Kefeta's larger goal of ensuring a healthy, ready, and empowered Ethiopian youth.
These centers, owned by the Government of Ethiopia, were remodeled using human-centered designs, with young people integral in the planning process to thoughtfully create spaces that respond to their priorities. Remodeled at a cost of more than ETB 10 million, the centers will serve as hubs for education, employment, training, and wellness, and are designed to serve more than 500,000 young people a year.
As part of its youth development initiatives, Kefeta works to improve access to quality, comprehensive, integrated youth-friendly services by engaging and training service providers and expanding service delivery points in locations that are frequently visited by young people.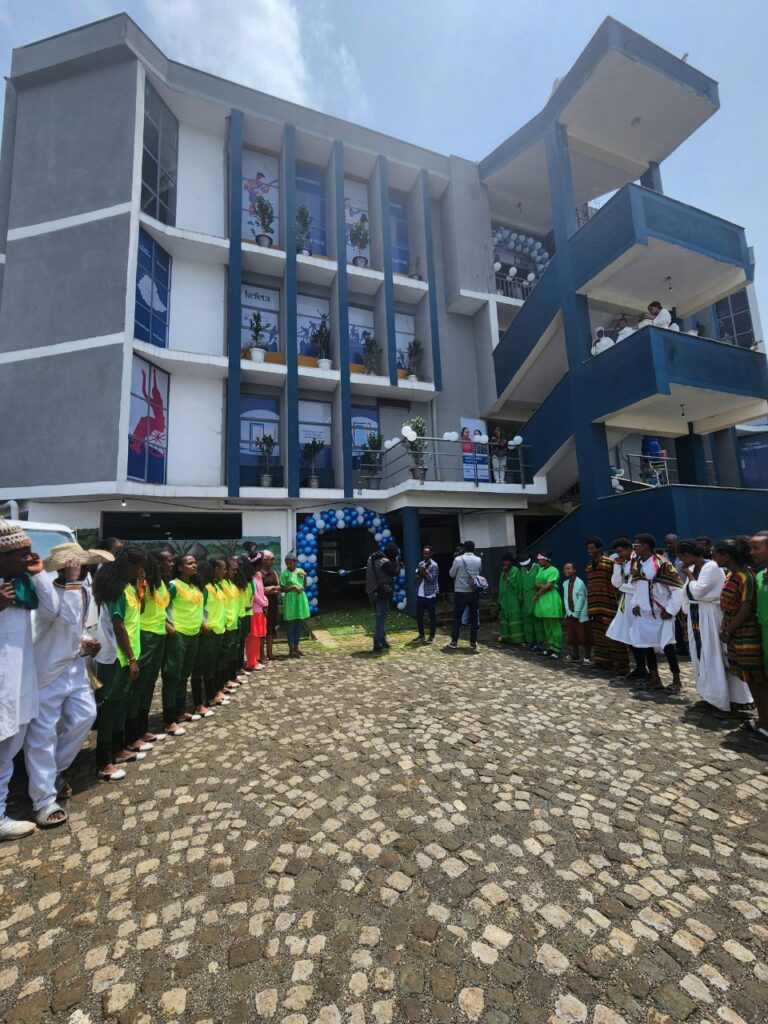 Speaking at the handover ceremony, Kefeta Youth Inclusion and Engagement Director Israel Lemma said, "As we go full speed ahead with the implementation of our Integrated Youth Program, delivery of these centers ensures connecting talented young people with opportunities that will help them pave their own future.", "Kefeta, our biggest partnership with USAID, is transforming youth culture in 18 target cities. So far, we have remodeled nearly 20 youth centers in 16 cities," Israel added.
Amref Health Africa, the lead partner of the Integrated Youth Activity, has also mobilized resources from Agence Francaise de Development through its Kefeta-Plus project, and fully refurbished one of the four youth centers handed over to Addis Ababa City Administration.