Determined to save the lives of children in his community, James Allex Abas has vaccinated 86 children in his household in a span of six months and still counting. He is in charge of 150 households that has approximately 600 people.
James is one of the 30 Community Vaccinators trained by Amref Health Africa in South Sudan to deliver vaccinations to the most vulnerable children and isolated communities in Ibba County in South Sudan.
Twice a week, James conducts door to door visits in his community educating mothers on the importance of vaccinating their children as well as encouraging pregnant mothers to attend antenatal clinics.
With vaccination mobile refrigerators and a book to record information from his daily tasks, James transverses his village to administer vaccines and offer vaccination education.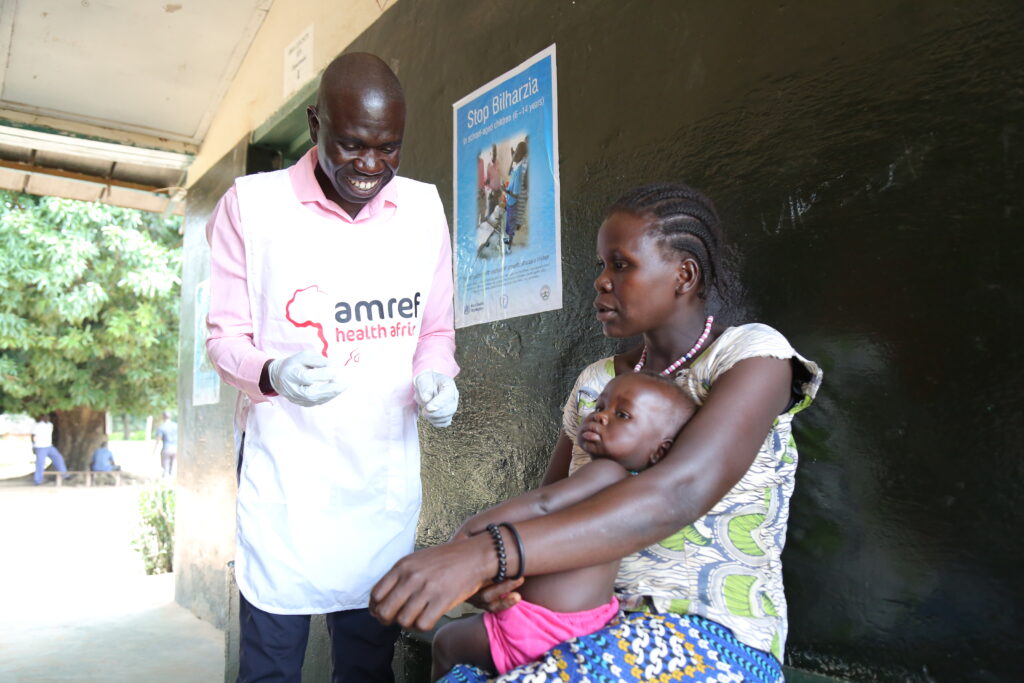 In a report published by UNICEF in 2018, it shows that 40% of unvaccinated children live in fragile or humanitarian settings including countries affected by conflict. Amref's programme aims to reach vulnerable children in South-Sudan that do not have access to the life-saving vaccines through the Community Vaccinators.
"When I vaccinate children, it protects them from life-threatening infectious illness such as polio, measles, whooping cough and many other diseases," says James.
He explains that continued use of traditional medicine among the community, lack of health information and misconceptions about vaccines have hindered many mothers from letting their children get vaccinations.
"Initially, it was difficult to convince mothers to get their children vaccinated as majority thought the vaccines will make them sick," James says. "Together with other Community Vaccinators, we educate and empower people to adopt vaccination as a disease prevention measure.''
Besides these misconceptions on vaccination, lack of transport to collect vaccines from the hospitals and deliver them to the community is another challenge that James faces. However, this does not stop him from serving his community diligently.
"I am a volunteer determined to help my community. I cannot stop serving them because of the challenges I face," James says.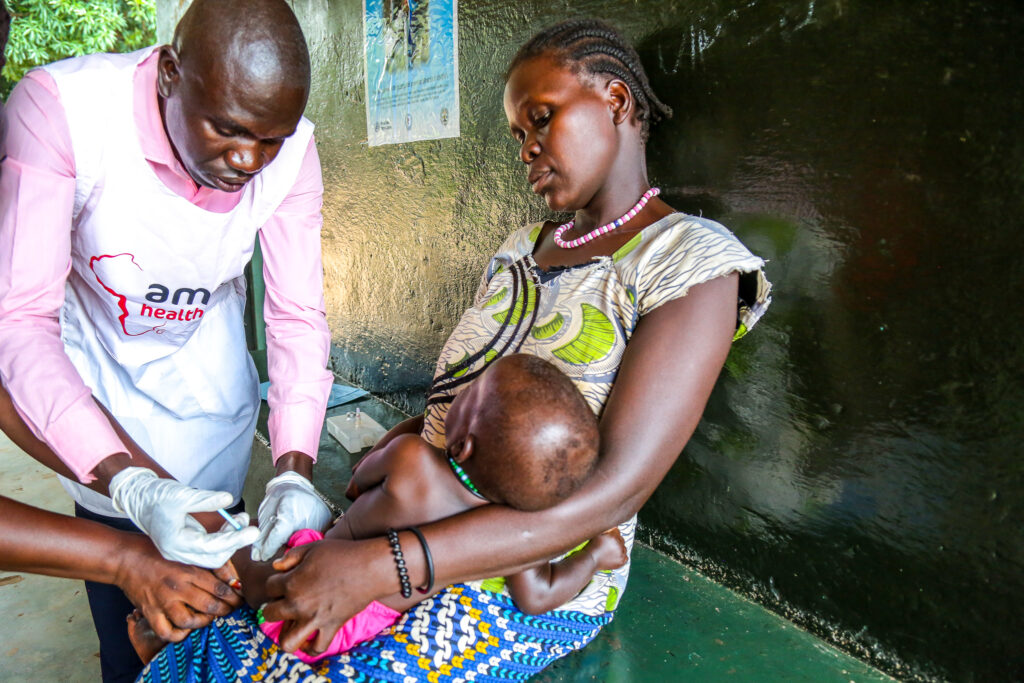 Richard Nunga Matayo, an Immunisation County Organiser at Ibba Hospital recognises the impact of the immunisation promoters in the delivery of health services in communities.
"The outreach programmes supported by Amref have greatly contributed to increase in number of children immunised in this county which ultimately protect them against vaccine-preventable diseases. Vaccinators reach the most vulnerable children in the hard to reach areas,'' said Mr Matayo.
Though the challenges still remain, James continues to serve his community with a dream that no child will die as a result of lack of necessary vaccinations.
In 2019, 1962 children under five years and 1189 pregnant women were immunised.