Many children in Kajiado County, Kenya do not have a chance to study beyond primary school due to social, economic or cultural factors. Girls, on the other hand, are disproportionately at risk of facing the harsh cultural practice of Female Genital Mutilation/Cutting (FGM/C) leading to child marriage and teenage pregnancy, which affects their school enrolment.
Statistics from a 2016 Ministry of Education study shows the gross enrollment rate in the County was about 22 per cent for boys and 18 per cent for girls.
In 2017, Amref Health Africa in Kenya awarded 49 girls and 19 boys in Kajiado County with scholarships to enable them to complete their secondary education and pursue their future careers. With funding from Amref Health Africa in the USA, the programme targets children from families suffering from extreme poverty, with a predisposition to child early and forced marriages (CEFM).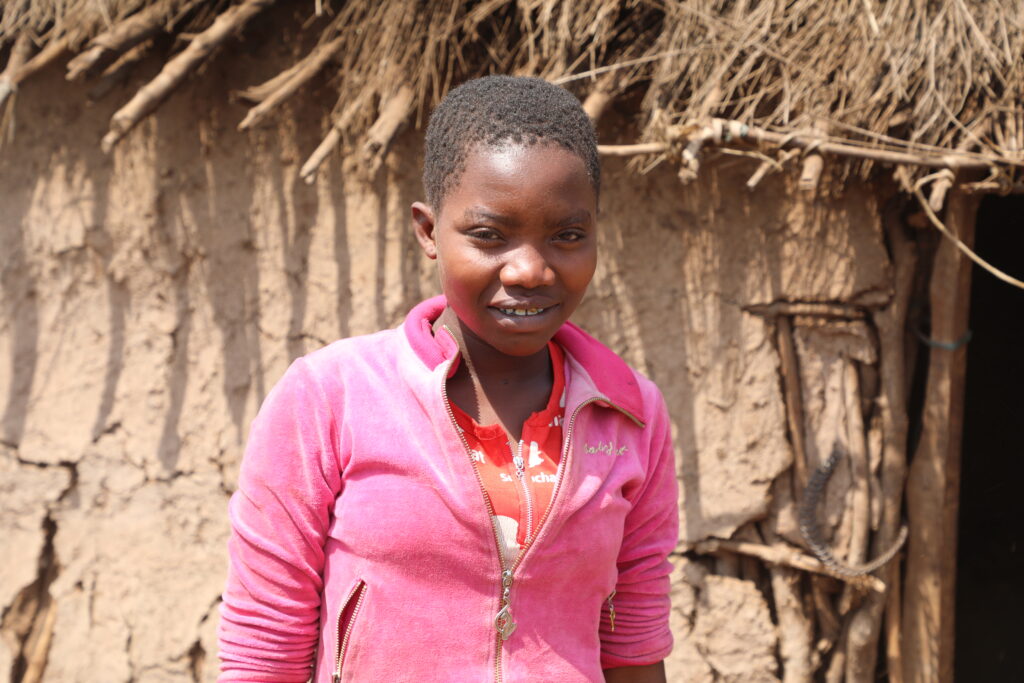 Evalyne Namama, 16, lives in Elangata-Enkima Village, a remote village in Kajiado County, over 70 kilometres from Oloitokitok Town. She comes from an impoverished and struggling household. Her dream was to join a secondary school and complete her studies so as to help her family who live from hand to mouth. Her dream came true, courtesy of Amref through the scholarship programme.
Evalyne is the only girl in her family who has reached the secondary level of education, and she does not take that for granted. Her father is a herder. Her elder sister did not attend school and was married off at a young age.
"I am happy because I am getting closer to my dream and with this help, I will work hard to become a teacher, I thank my sponsors for this opportunity," she says. She is in Form Two at AIC Girls Secondary school.
Abigael Talash, 17, is also one of the scholarship recipients from Enkolili Village. She is an ambitious young girl who wants to be a lawyer, and her favourite subjects are English and Chemistry. For Abigael, the scholarship opportunity meant that her single mother would not have sleepless nights because she has been chased from school due to lack of school fees.
"My future aspiration is to work hard and help the girls in my community who cannot afford school fees just like Amref helped me," she says.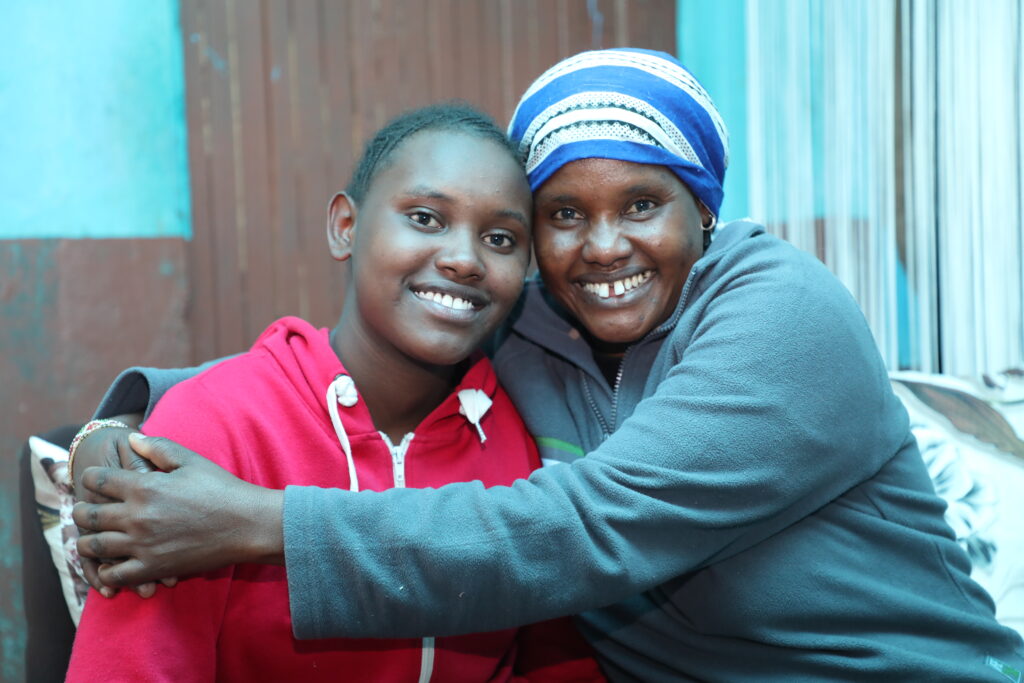 Her counterpart, Precious Sumpeti Sayialel, 18, a girl from Maulal Village and a Form Two student at Kimana Girls Secondary School knows that the scholarship will allow her to become an important and respected person in her community and the world.
"The only way I can pay back my sponsors is to get good grades. I know I will shine," she confirms.
Seventeen-year-old Naomi Semeiyan is also one of the beneficiaries. She is a role model for many girls in her village, and she continues to inspire other young girls not to accept to undergo FGM/C. Naomi hails from Rombo Village and is a Form Four student at AIC Girls Secondary School in Rombo. She secured the scholarship through her area Chief who informed Amref about her need for educational support. "This programme has enabled me to go to school because my parents value the Maasai culture and are not keen on educating girls," she says.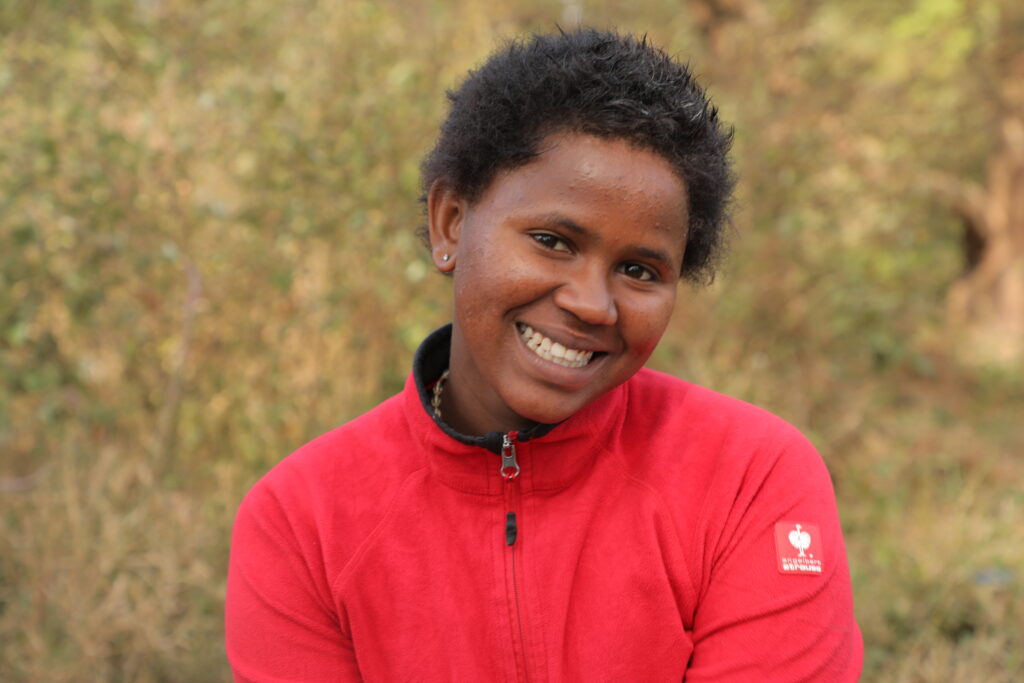 Patrick Nairama, Assistant Chief, Rombo sub-location said, "With Amref's support, we have been at the forefront in fighting FGM/C and protecting the girls who often do not complete their
education because of the culture. We thank Amref because we have identified bright students who come from underprivileged families, and they continue to benefit from the scholarship."
He added that the programme had empowered many girls who would not have stepped into a secondary school and urged the donors to keep up with the good work that is transforming the lives of girls and boys in Maasai communities.
Launched in 2018, the scholarship programme has supported 68 bright and disadvantaged students in Kajiado County with the quality education they could not otherwise afford enabling them to realise their full potential. Besides providing scholarships, the programme offers leadership skills to empower the girls and boys, and has also alleviated the financial burden to most parents in the County.